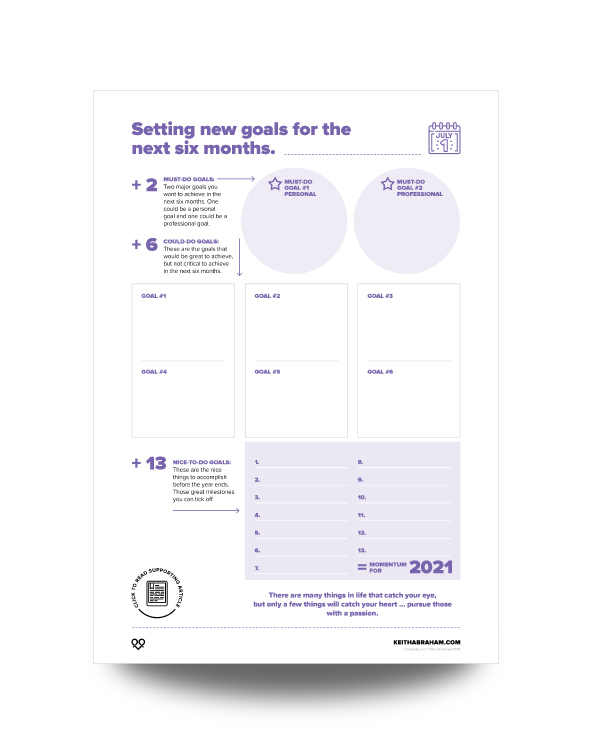 MOMENTUM FOR 2021
With the halfway mark of 2020 here, now is the perfect time to reset your goals for the next six months.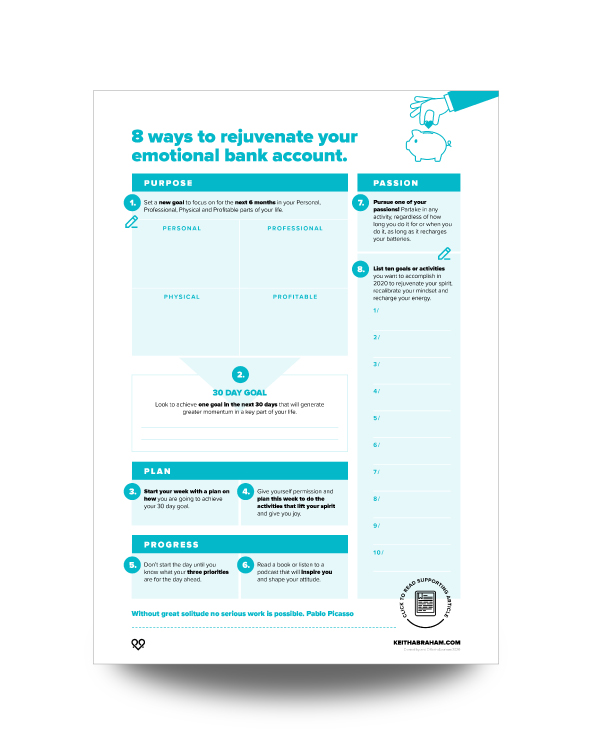 EMOTIONAL BANK ACCOUNT
Use alongside this blog post, to help you rejuvenate your emotional bank account!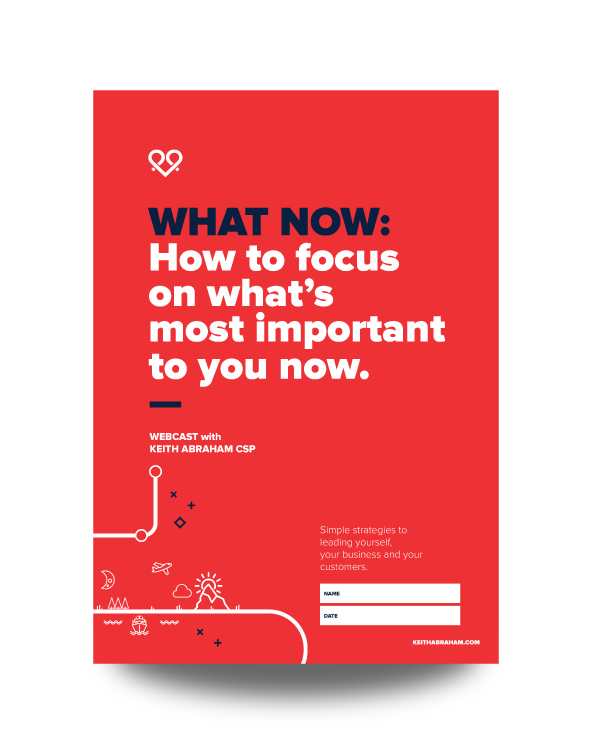 WHAT NOW WORKBOOK
Download this multi-page workbook to capture notes and ideas from Keith's What Now webcast.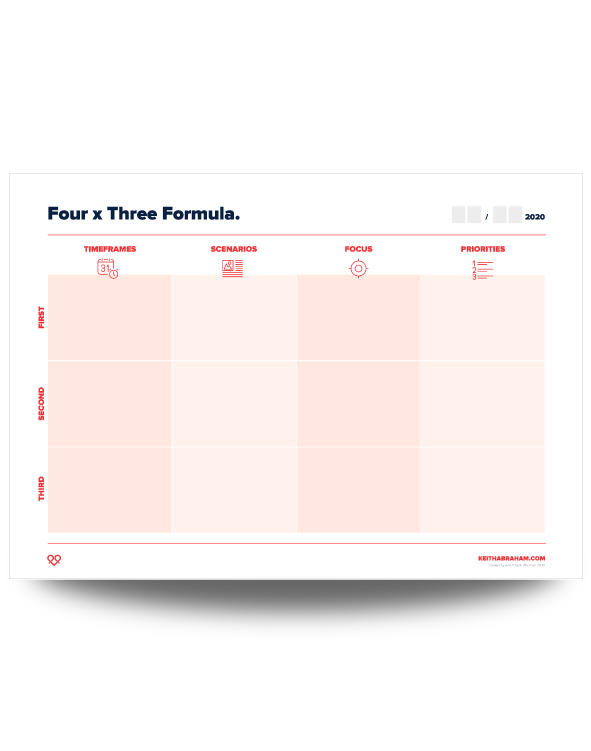 FOUR X THREE HANDOUT
Your planning sheet for the Four x Three Formula.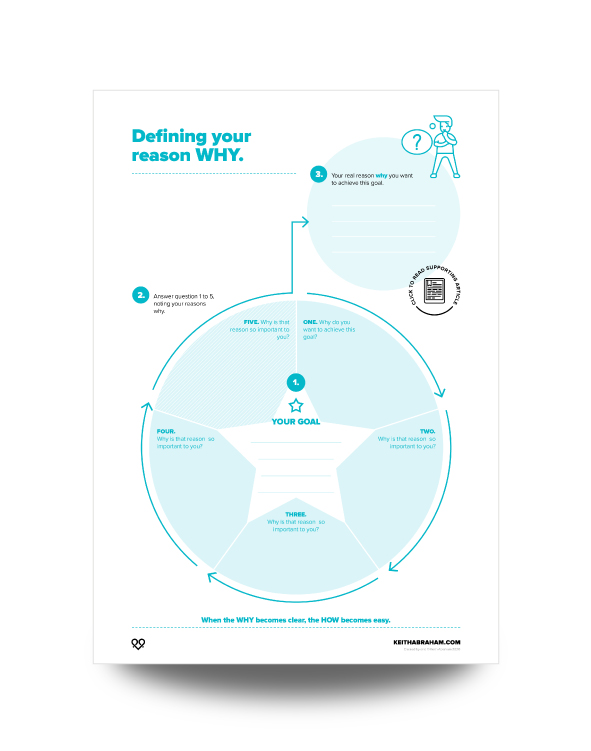 DEFINING YOUR WHY
Use alongside this blog post, to define your WHY—the real reason you want to achieve your number one goal.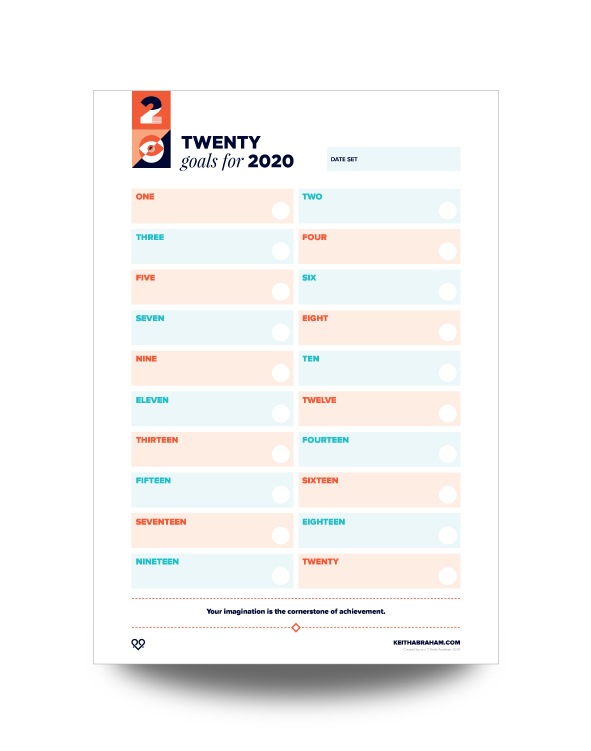 TWENTY FOR 2020
Can you set, and achieve 20 fun goals for this year? Download this worksheet and share it with your team or family. and let your imagination run wild!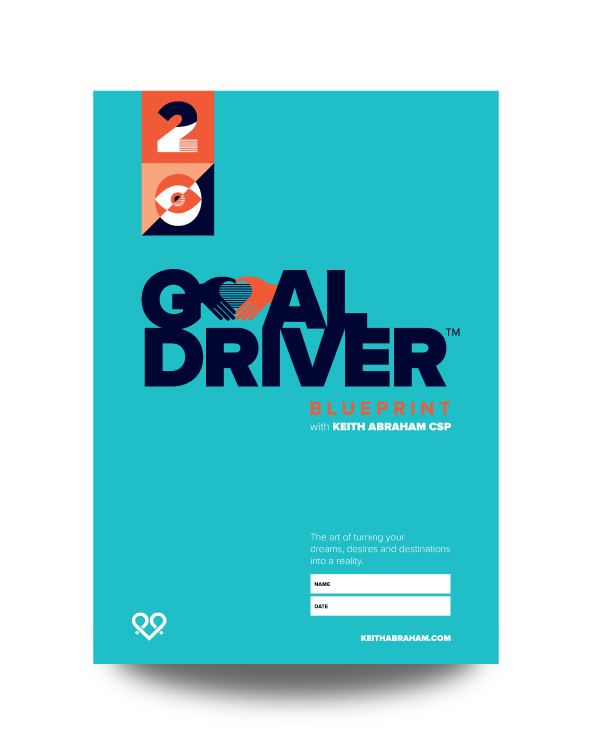 2020 GOALDRIVER BLUEPRINT
What's your vision for the year ahead? Download this worksheet to assist you on your goal achievement journey for 2020.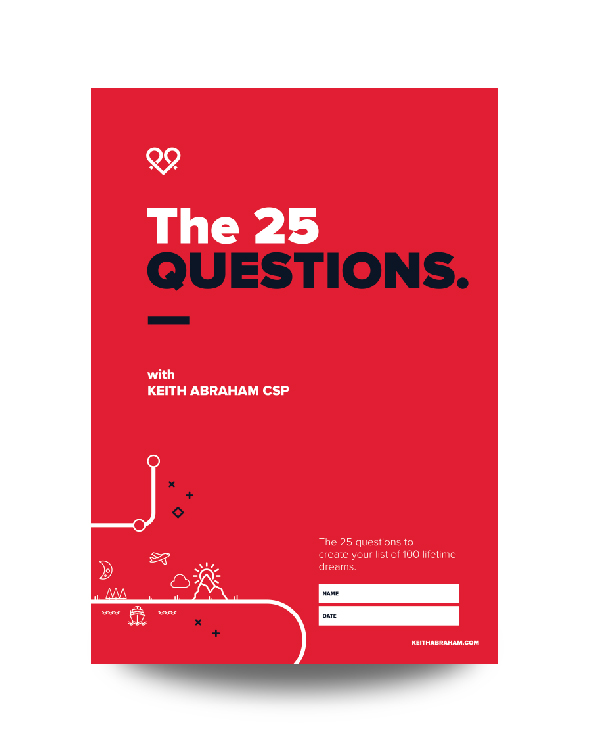 100 LIFETIME GOALS WORKSHEET
25 goal setting questions to create your list of 100 lifetime goals.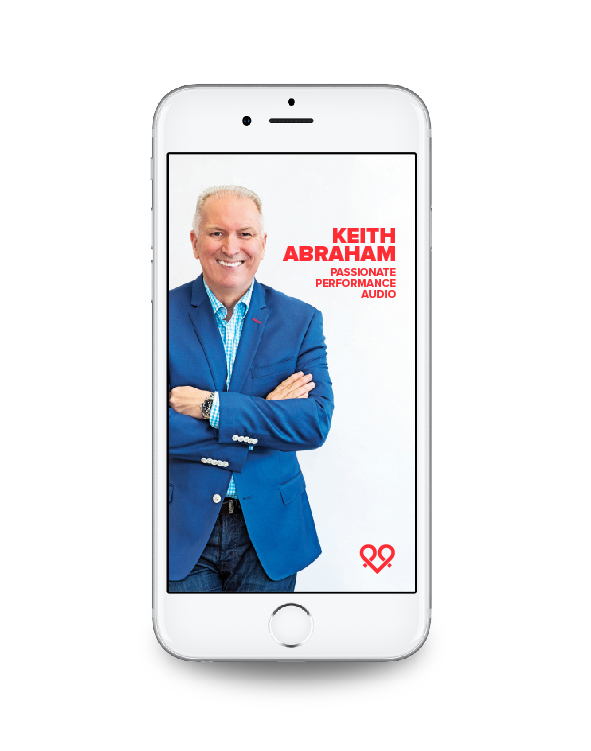 PASSIONATE PERFORMANCE AUDIO
Keith Abraham's 60 minute audio recording (mp3) about passion, purpose, plans and progress.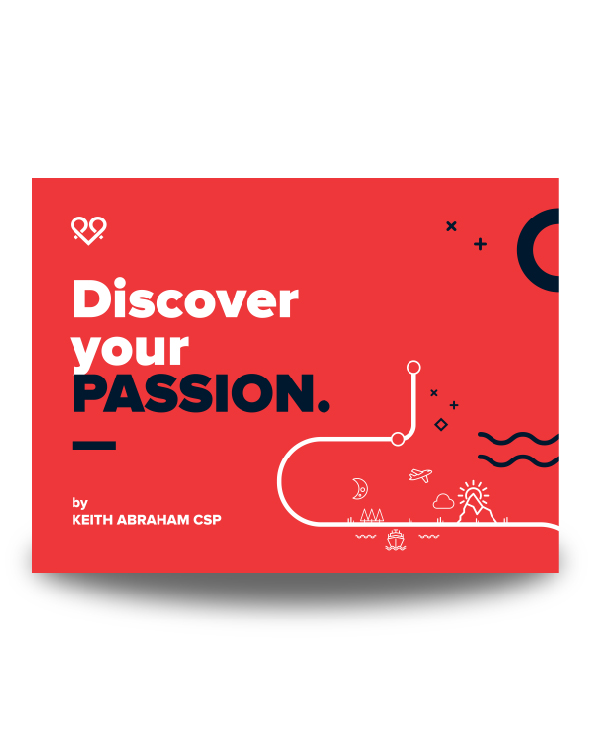 DISCOVER YOUR PASSION EBOOK
A guide to defining what's most important for you to pursue, your lifelong dreams, what you want to stand for and creating a positive legacy for others.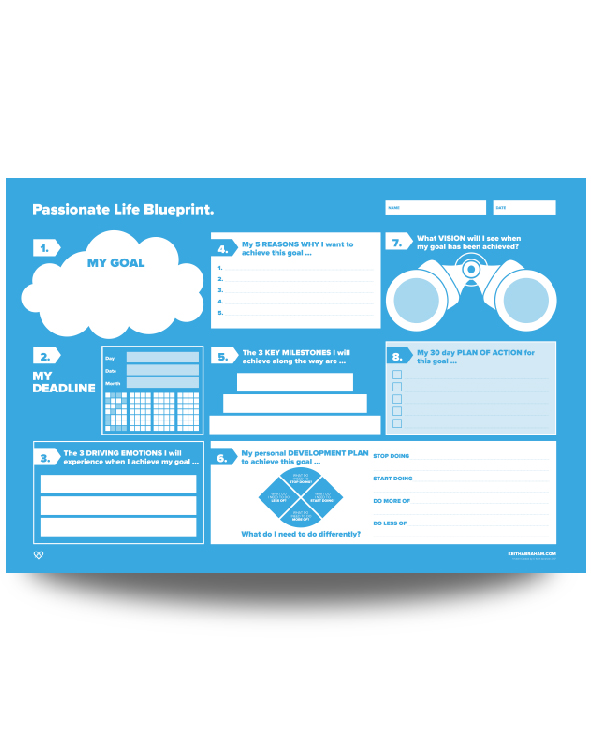 FOCUS BOOK: PASSIONATE LIFE BLUEPRINT
Map out your number one goal with Keith's unique 8 step process worksheet.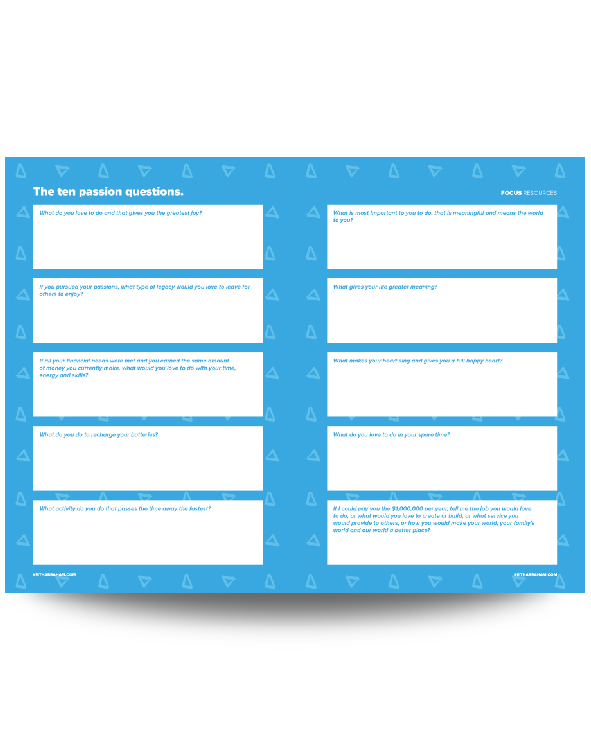 FOCUS BOOK: THE 10 PASSION QUESTIONS
If you need help identifying or gaining clarity about your passion, start with these 10 questions today.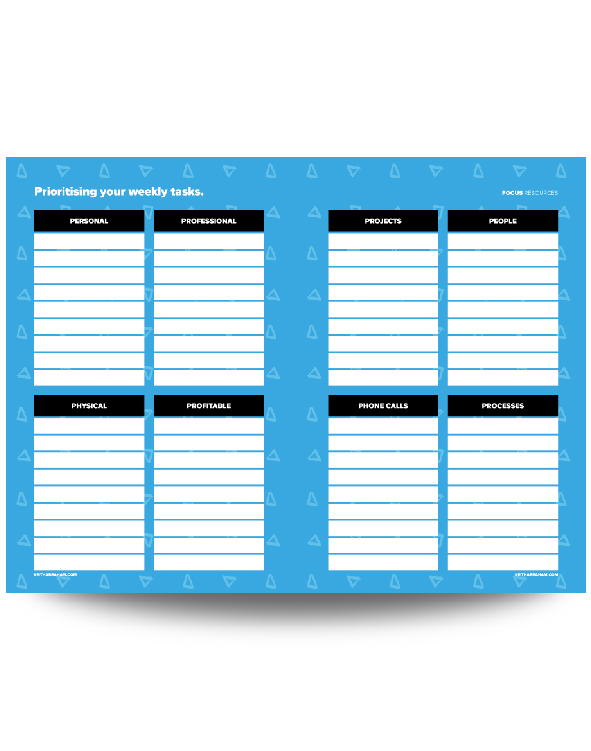 FOCUS BOOK: WEEKLY TASKS
Prioritise your weekly tasks into these 8 key areas.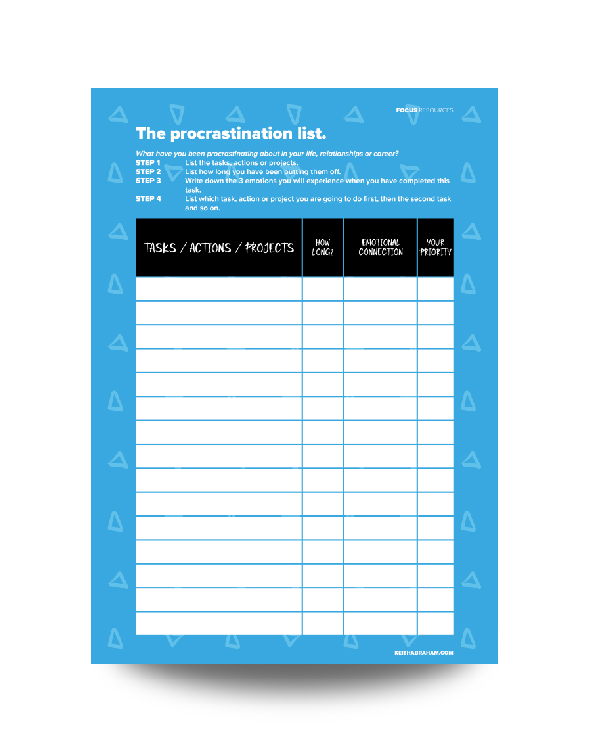 FOCUS BOOK: PROCRASTINATION LIST
What have you been procrastinating about in your life? Take the first step today with this simple activity.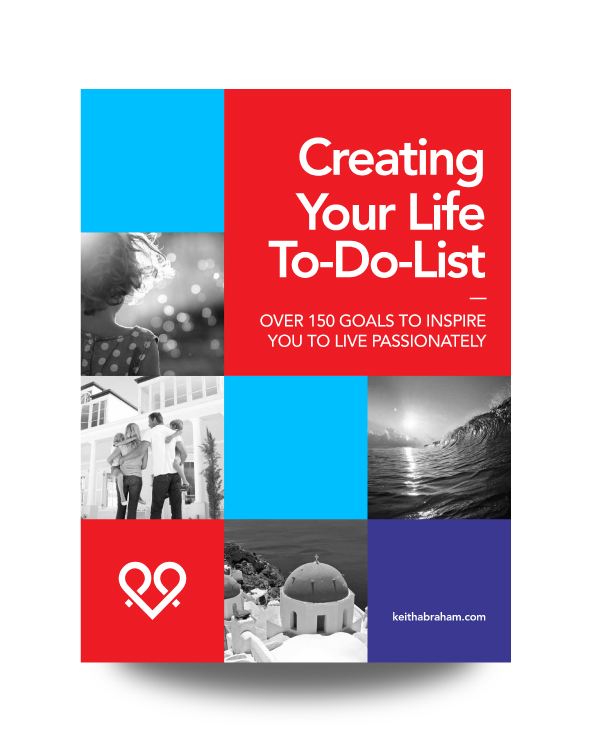 LIFETIME GOALS EBOOK
Over 150 lifetime goals to inspire you when completing the 100 Goal Challenge!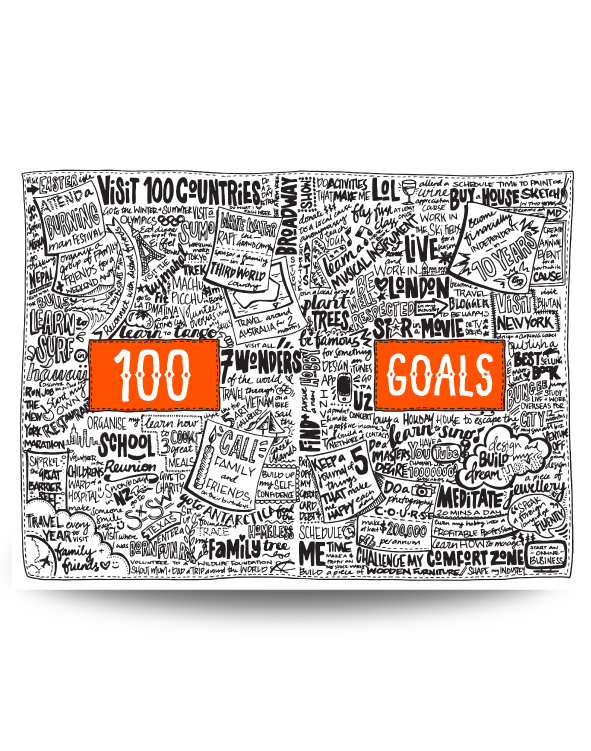 BE BOOK: 100 LIFETIME GOALS
This is what 100 goals looks like, use this for inspiration to achieve what's possible for you!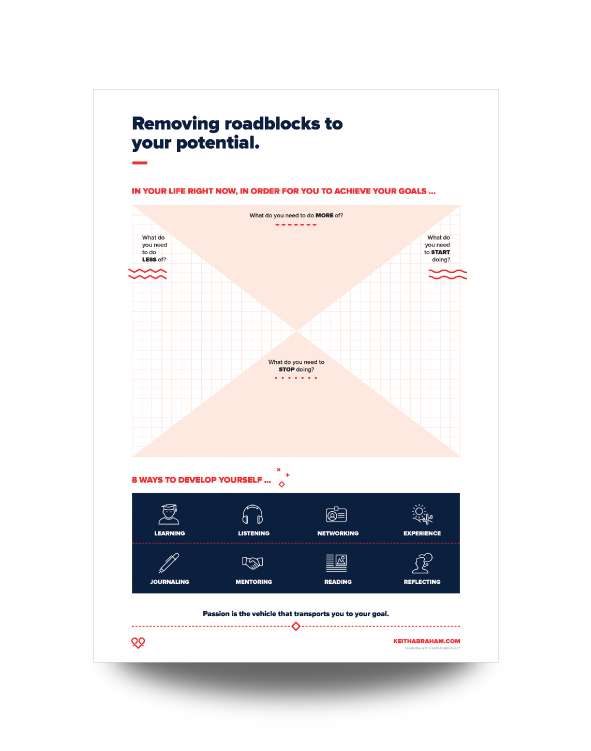 REMOVING ROADBLOCKS WORKSHEET
What daily rituals can you create, or what potential roadblocks can you remove to progress you towards your most important goal with greater focus?
W.I.S.H. ANALYSIS ACTIVITY
Supporting this video, download the W.I.S.H. Analysis worksheet to complete this activity for your personal and professional role.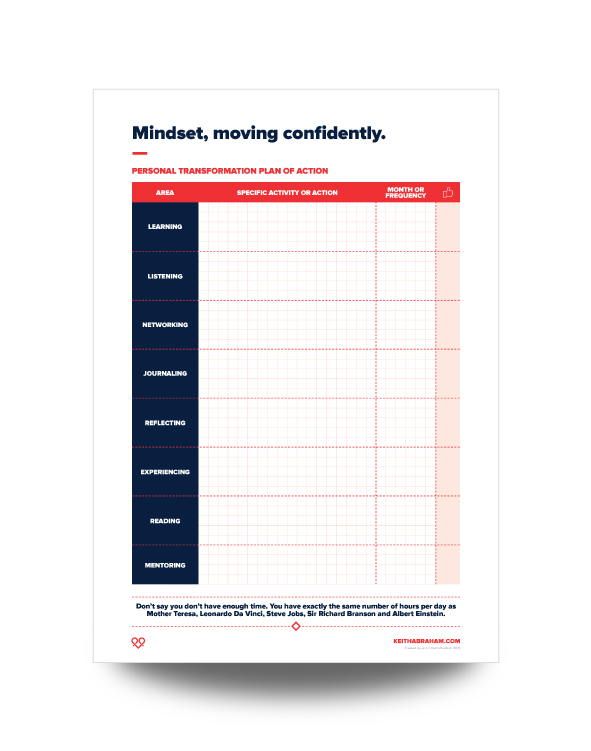 8 WAYS TO DEVELOP YOURSELF
Supporting this video on how to move your mindset into a confident state, with the 8 key ways to develop yourself.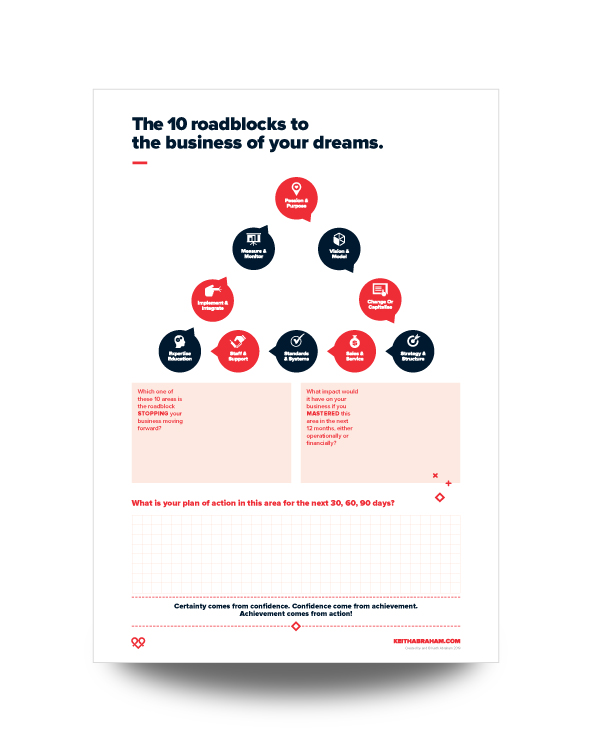 10 ROADBLOCKS IN BUSINESS
Supporting this video on the 10 Roadblocks that stop you from truly having exactly what you want in your business.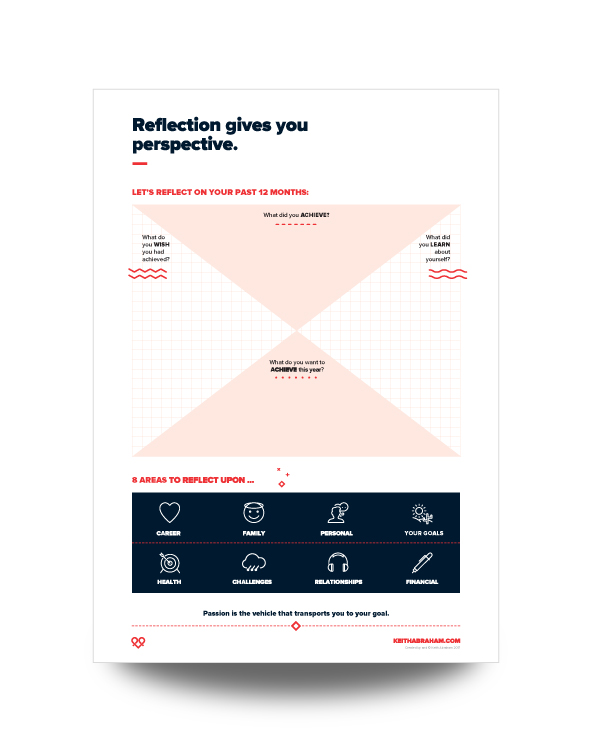 REFLECTION GIVES YOU PERSPECTIVE
Supporting this video, using the power of reflection to identify what you have learnt about yourself over the past 12 months.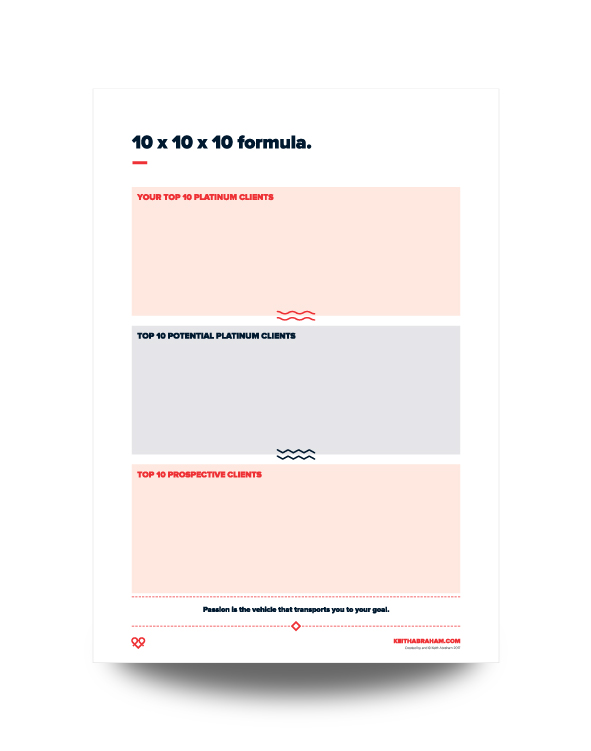 10 X 10 X 10 SALES GROWTH FORMULA
Supporting this video, what can you do to be proactive, progressive and productive to achieve what you want as a sales professional?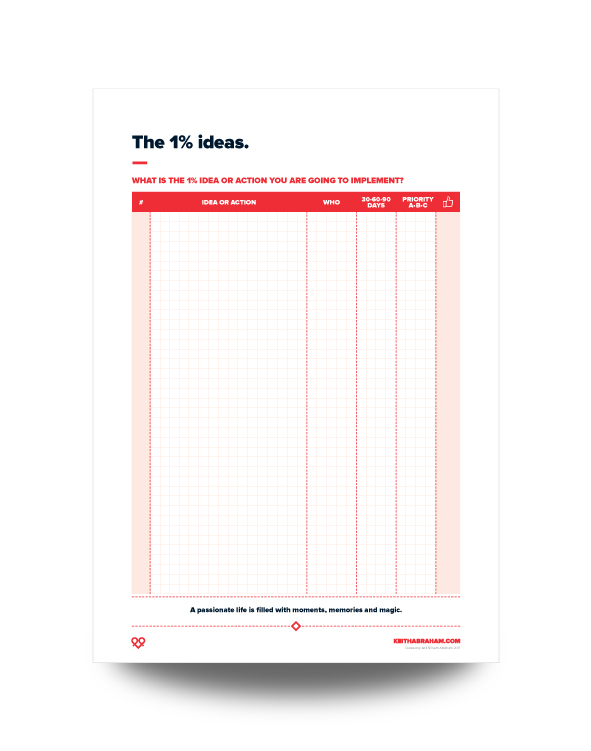 1% IDEAS
Download this worksheet and watch this video, to capture the small ideas, insights, pieces of information and inspiration.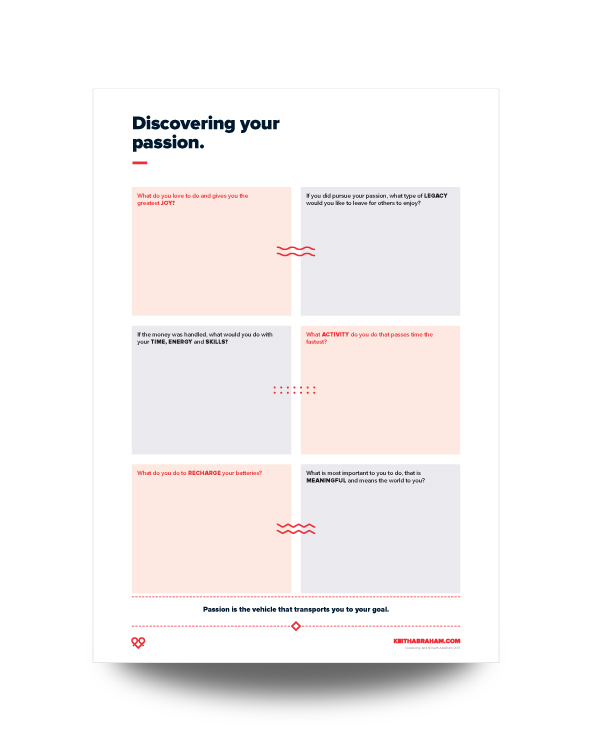 12 QS TO DISCOVERING YOUR PASSION
What's important, what matters and what makes a difference to you? Download the worksheet and watch this video.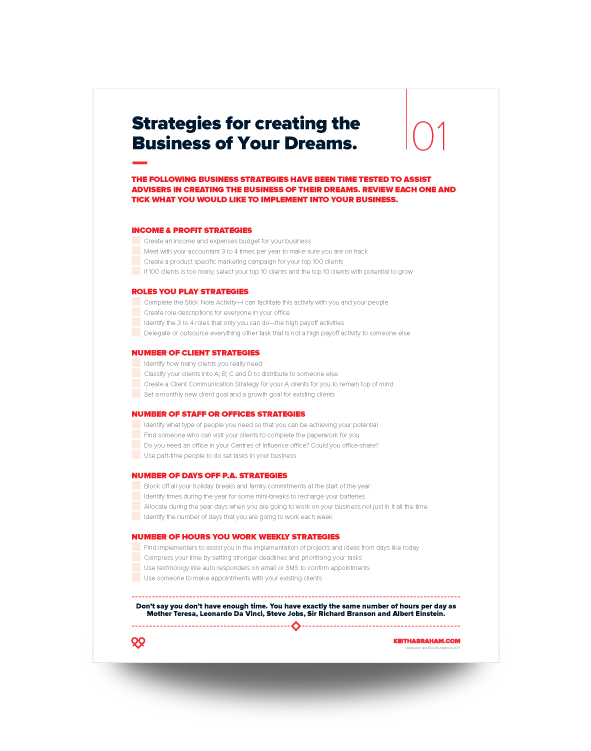 48 IDEAS TO IMPROVE YOUR BUSINESS
Covering 12 areas in business, 48 ideas and strategies to move your business to the next level, watch alongside this video.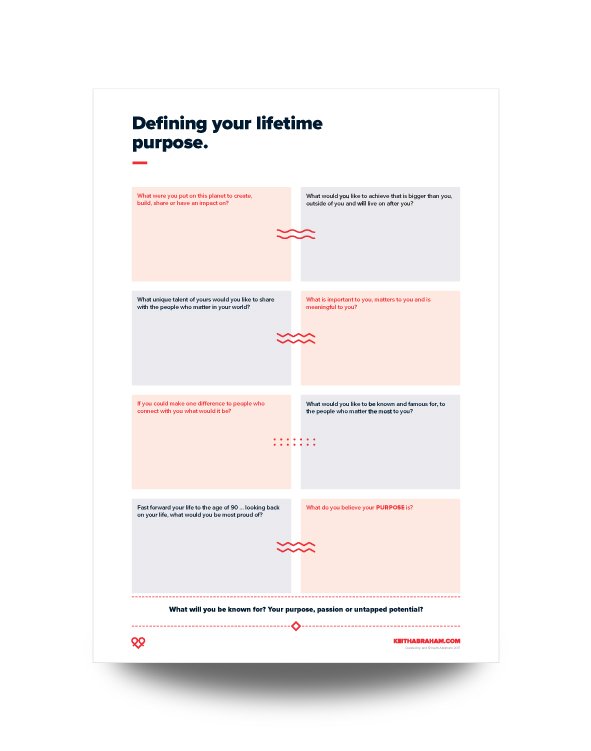 DEFINING YOUR LIFETIME PURPOSE
Download this worksheet and watch with this video as I explain the 8 questions to assist you defining your lifetime purpose.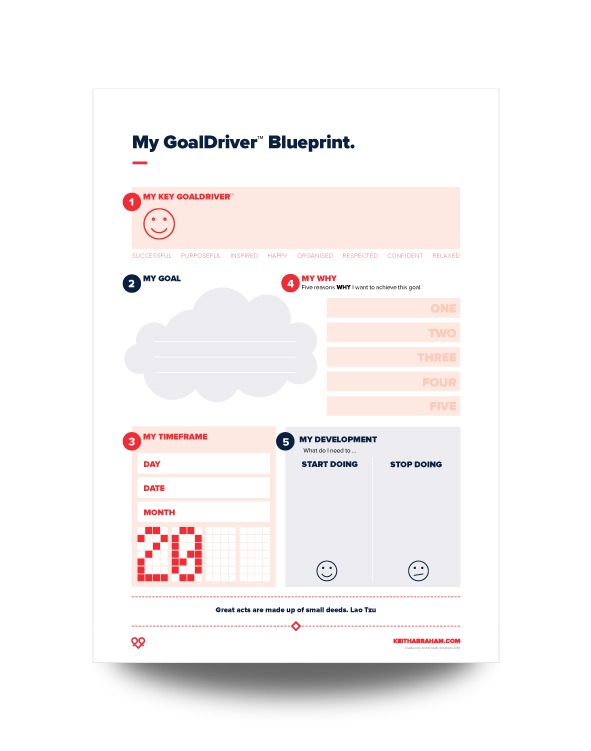 5 PART GOALDRIVER PROCESS
How to become compelled, committed and connected to your goal. Watch alongside this video.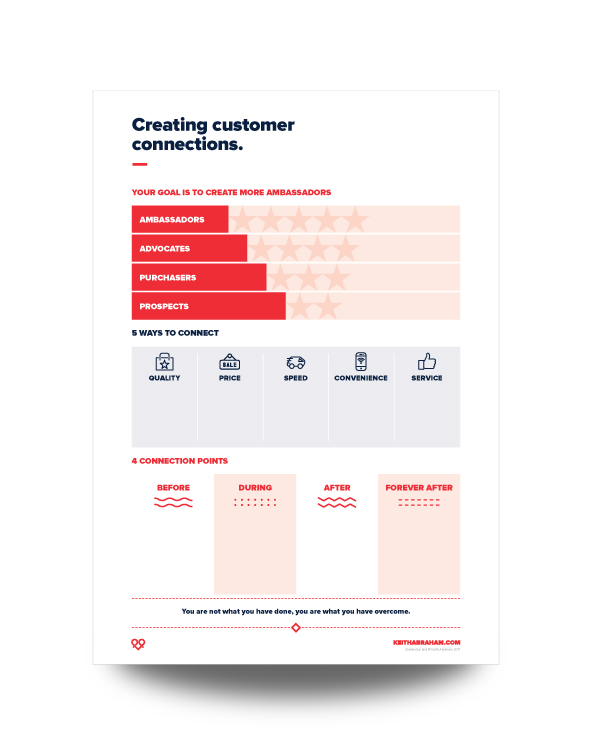 CREATING WORLD CLASS CUSTOMER SERVICE
The client connections points to create world class service, corresponding with this video.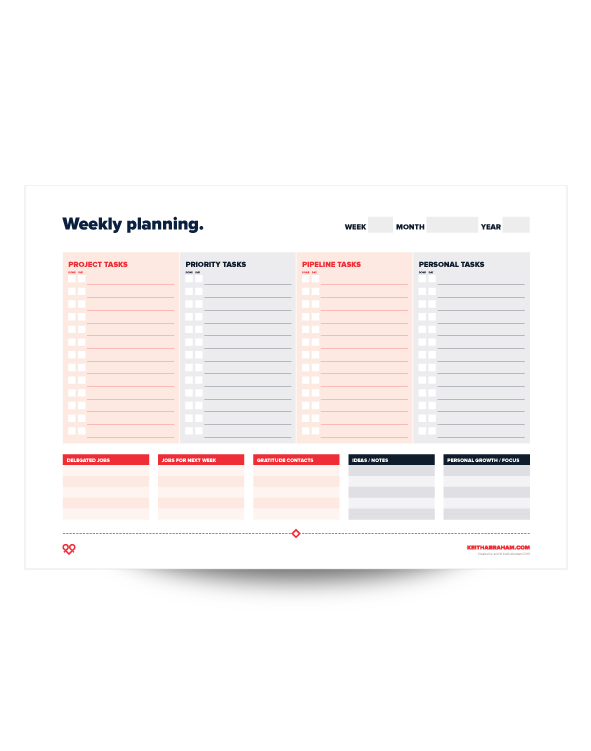 WEEKLY PLANNER
Keith's personal weekly planning sheet, download and watch with this video.