YOU'RE NEVER TOO YOUNG TO SET A GOAL!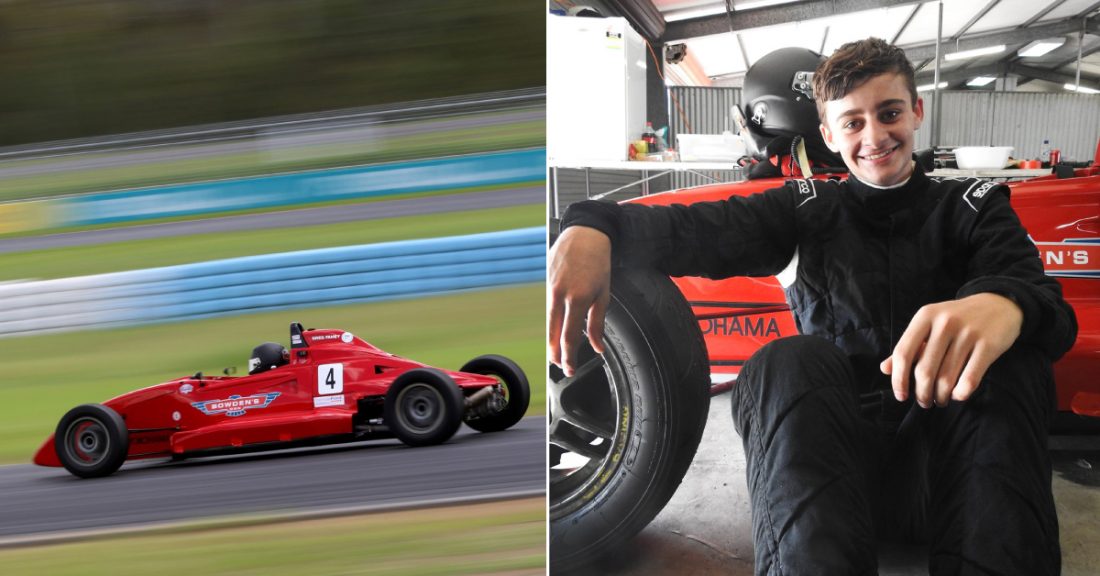 About 12 months, one of my long term, very dear clients, Lee-Anne, asked me to conduct a one-on-one goal setting session with her son Kyle, who had a goal to race cars.
It was a delight talking about his dreams and turning them in an achievable plan. What I admired about Kyle—apart from his clarity about what he wants to achieve and his passion to achieve it—is his discipline around taking action, which included him lifting his grades at school. He saw the connection between not just being a race car driver, but also the value of an education as part of the total career package. At the time of chatting with him, he was racing go karts but has since progressed to Hyundai cars and now to Formula Ford Australia E-Challenge. COVID-19 has not slowed him down as he is honing his skills in a simulator and just raced against Will Davison from the Supercars Championship!
Two messages and two requests from me …
1. You are never too young to start setting goals and remember we are all young!
2. Use your setbacks and challenges as stepping stones.
And my two requests …
1. Check out his 9 News interview:
Supercars star Will Davison will take a virtual trip down memory lane this weekend when he races in the Formula Ford E-Series. @MarkGottlieb #9News pic.twitter.com/tsZOi5J0CB

— Nine News Queensland (@9NewsQueensland) May 8, 2020
2. Follow and support Kyle on Facebook @kyleevansmotorsport
Enjoy!
Comments