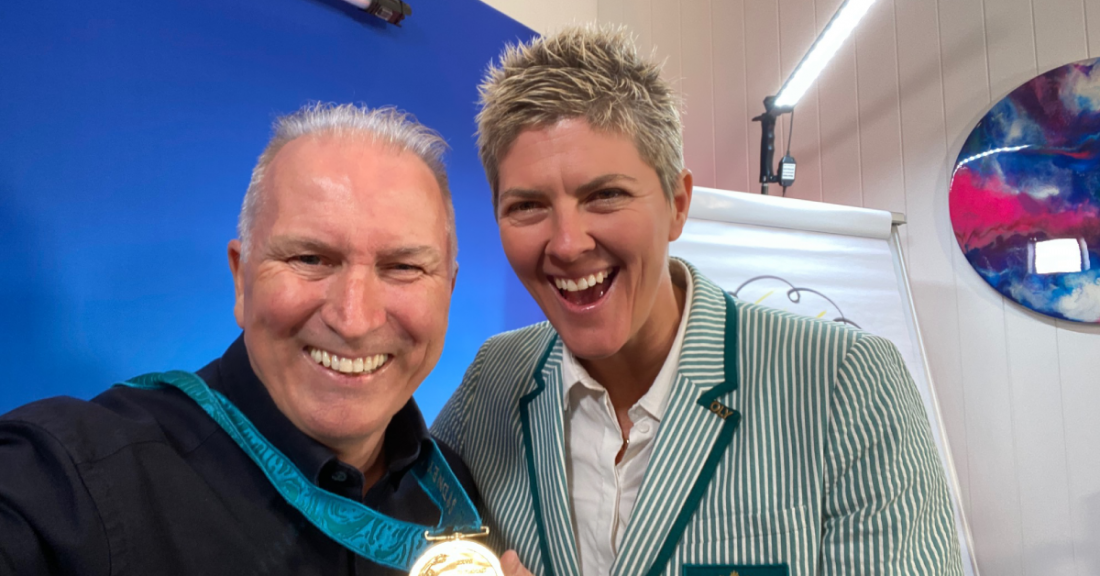 Once every two months I organise a Leadership Speaker to present to a group of 60 Senior Leaders in the UK and Ireland on personal high performance, as part of their year-long Leadership Program.
Last week I had 5 x Olympian, Gold and Bronze Medallist Natalie Cook in my Brisbane virtual studio sharing her words of wisdom. Nat was asked the question about dealing with losing, disappointments and mental preparation by one of the Leaders.
I loved her reply around what her morning and evening ritual is …
In the morning Nat thinks about what she is going to Win at today. In the evening she thinks about what she Won during the day. Either personal or professional, it didn't matter. What matters is starting and finishing with the right mental mindset—the best personal focus and building the belief that wins diminish doubt, and self-perpetuation of the vision or the result we don't want to have!
For me, my evening ritual after I turn the lights out and before I fall asleep is simple, I say to myself … I am open to having it all. Then I go through my four very specific—and in great detail—current key goals, which all start with …
I am open to receiving …
I am open to obtaining …
I am open to achieving …
I am open to attracting …
I am open to becoming …
Then I repeat the process again in the morning as soon as I wake up, before I get out of bed.
At these times, our subconscious is the most receptive, has the least resistance and is the easiest to program. What do you want to win at each day? What goal are you open to bringing into your life? What is going to be your first and last thought for each day?
Enjoy the process!
---
WHAT IS YOUR FIRST & LAST THOUGHT EACH DAY?
Comments