WHAT ARE YOU TALKING YOURSELF INTO OR OUT OF?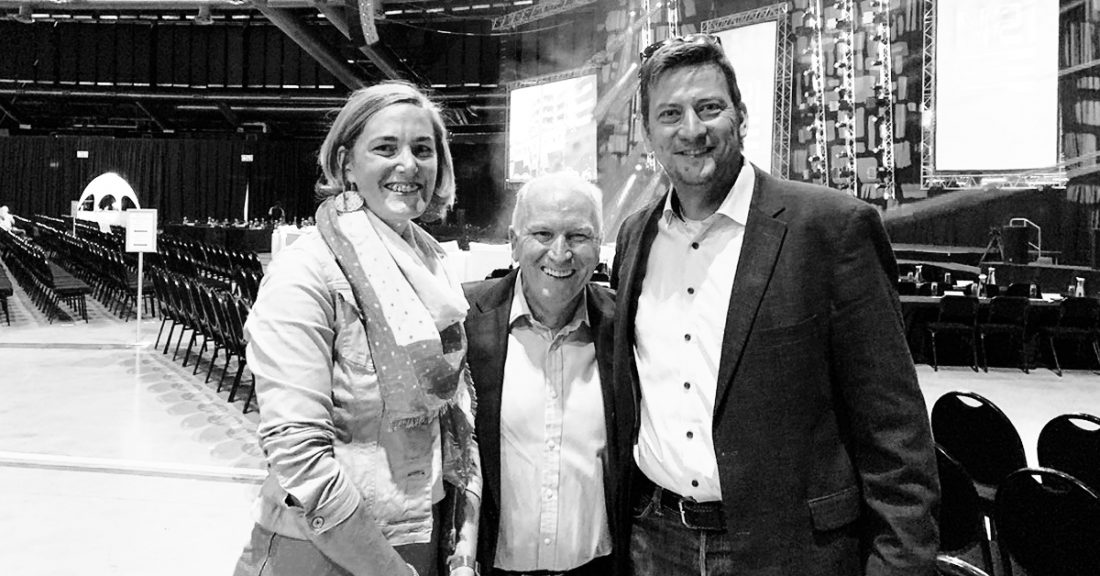 Over the last few years I have become very conscious of the language I use and the people I meet who demonstrate a limited belief about themselves. At a recent conference in Johannesburg, I met a lovely German couple, Ralf and Simone, who live in Cape Town. Originally from Hamburg, they arrived in South Africa without being able to speak English. On the Saturday I shared about the power of writing out your list of 100 Lifetime Goals.
As I entered the conference venue on the Sunday I met Ralf and he asked me a question about what happens when you struggle with writing down your dreams or if you cannot think of any dreams. He mentioned he had tried numerous times to complete this activity, without any luck. I could see the pain on his face and my advice to him was simple …
---
IF EVERY CELL IN YOUR BODY BELIEVED YOU COULD WRITE DOWN 100 GOALS, HOW WOULD YOU ACT?
---
Firstly, stop telling yourself you struggle with writing down a 100 goals or you cannot dream anymore! Then I asked him to reframe his language … He is learning to dream again, he is strengthening his ability to write down 100 goals. I asked him the question, "If every cell in your body believed you could write down 100 goals, how would you act, think and talk to yourself right now?"
I received this wonderful email from him on the Tuesday after the event:
Dear Keith
I have to thank you. I have to thank you for giving me something back I thought I have lost. I learned that I am not struggling with something. I am not struggling with dreaming, I am learning to dream again. 
And I have to tell you. On my way home from Johannesburg to Cape Town I wrote down 120 dreams. And it was fun. And I think there is some more. Easy dreams and not so easy ones. Short and long term. But you gave that back to me. And one day you will see what you did. As you are part of some of the dreams. Especially dream 121 as that is the last one I wrote down for now. 
Thanks again and all the best. Will see you soon.
Ralf
What are you talking yourself into or out of at the moment? You are either going to be your best friend or your worst enemy. As you change your language, you change your thoughts and you change your mind.
When you change your thoughts you change your beliefs and that is when the real magic happens!
Comments