WHAT DO PIRATES, GENEROSITY & THINKING DIFFERENTLY HAVE TO DO WITH SUCCESS?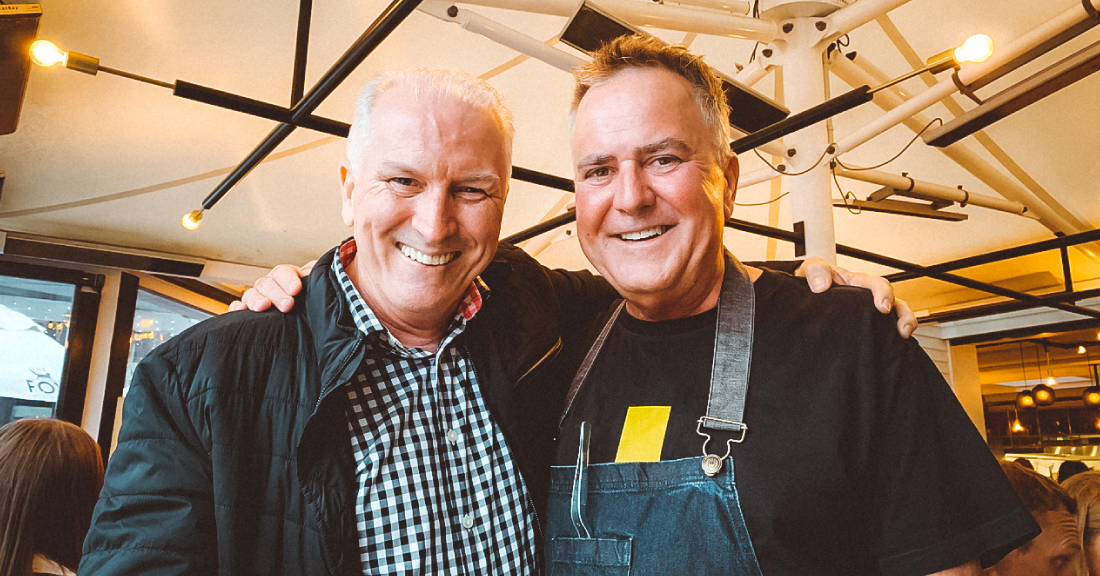 Last week I was fortunate to enjoy dinner at Giraffe Restaurant located on Auckland Harbour. It is owned and operated by Simon Gault—a New Zealand celebrity chef, entrepreneur, food writer and television personality, known for appearing as a celebrity chef judge on MasterChef New Zealand and host of Prime TV's Why Are We Fat? He is a fantastic guy and a wonderful host. I had not met Simon before, but a great mate of mine said if I was ever in Auckland and wanted a great meal to visit Giraffe and introduce myself to Simon.
Fortune favours the brave and that is exactly what I did. As well as eating some wonderful food, Simon shared with me great insights into why he has been successful and what makes his restaurant a standout place to dine …
Generosity: We give more than what is expected. Do more than what is anticipated. Achieve more than what is thought possible. Simon said they run their whole business on one word that makes up their DNA … generosity. Be generous, give generously and think generosity.
Think Differently: We don't have customers and staff, we have friends and family. We treat our customers like friends and our staff like family.
We Employ Pirates: Simon said he only employs pirates, not sailors. I asked him what he meant by that?! "Pirates have personality and think creatively. Sailors are told what to do and are robotic in their approach."
The other message I received from Simon was that it's ok to take a step back so you can run forward. With his hectic schedule of running a restaurant and shooting MasterChef for three to four months, he decided to stop and take six weeks off, research how gut health is critical to longevity and focus on his own health. That started him on a journey which would see him lose 26 kilos.
---
IT'S OK TO TAKE A STEP BACK SO YOU CAN RUN FORWARD.
---
This made me think … In life there is no success without JOY! You can achieve all of the goals you want, that other people consider are great milestones, but if you don't feel great about you, then there is no joy and no sense of real success!
So for you to be successful and joy filled, what rules do you need to play by and what do you need to achieve?
Comments