STOP COMMUNICATING, START CONNECTING INSTEAD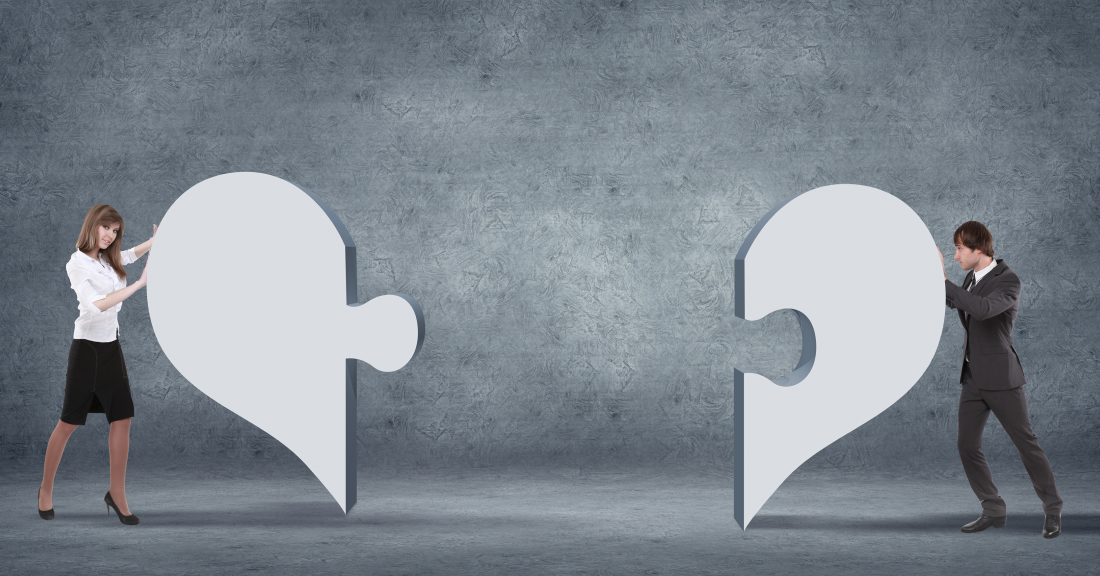 With many organisations I've looked inside over the past 13 years, the issue of better communication comes up time and time again. What I have grown to realise, is that it's not about having better meetings, writing better emails or having better product promotions with our customers. It is about connecting with people—staff and customers—to ensure they receive what we are trying to communicate to them.
I think about it this way, communication is all about what we want to share with our target audience. It's about what is important to us, rather than connecting first with our target audience or market to find out what they want us to communicate with them. Over the past year I have been reading a number of different blogs, there is one in particular written by Seth Godin, which is consistently excellent with it's thought provoking content. The one thing I have recognised is that Seth Godin has connected with me. Through his ideas, content, way of thinking and his approach to business, through the books he has written and regularly through his blog. In analysing this process I have recognised the following messages that you and I can benefit from when trying to connect with people.
---
DON'T TELL, DON'T SELL … JUST ADD VALUE.
---
People know when they are being sold to. They have their BS detectors on all the time. The question you need to ask yourself as you prepare your presentation, pitch or plan is, 'How do I add value to this group, this company or these customers?' People don't care how much you know until they know how much you understand them, their situation and their circumstances. To understand you need to go to the source, get out of your office and talk to people. Even if you think you know, it gives you far greater credibility to share your first hand experiences with your audience or target group.
UNDERSTAND THEIR NEEDS
It never stops amazing me the amount of sales people who continue to tell people about their product first, rather than ask quality questions to find out the customer's needs before sharing how their product can fit their specific needs. If you want to connect with people, stop selling your product and start asking your customer's what their needs are. The more you understand them, the better you will connect with them. Asking questions is the first step in how you add value to your target group or customers.
REMOVE THE COMPLEXITY
We often over complicate the message. What are the three messages that you want to share with the group that can be memorable and repeatable?
Be really clear, specific and to the point.
Think about the message before you think about the method of delivery.
Understand it is OK not to be perfect but to be real.
The audience or target group knows when it is too polished, slick and prepared. You need to be authentic and real. Turn off PowerPoint for a while during your presentation, use a tablet or flip chart to make your point. Think about doing the unexpected to break any pre-programmed concepts your target audience may have about you or your product message.
BE THE CATALYST, NOT THE SOURCE
All too often we have all the answers and solutions. However, if you want to connect with your people, you need to not be the provider of solutions but be the catalyst for finding the solutions by facilitating meaningful conversations. By asking questions and going to the source of the issue, people find or know the answers when asked. With our customers we need to have meaningful conversations by gaining their input, comments, feedback and ideas. Start conducting Innovation Focus Groups and Customer Focus Groups with your team and customers. The information and insights you gain from these groups will assist you in making connections that will stand the test of time.
PAINT THE PICTURE, TELL YOUR STORY
I love this quote from John Maxwell …
---
HE WHO THINKS HE LEADS, BUT HAS NO FOLLOWERS, IS ONLY TAKING A WALK.
---
As the thought leader for your tribe, team and organisation you need to have more than just a vision. You need to share with people the manifesto for your business or role within your organisation. The definition of a manifesto is a 'Public declaration of intentions, opinions, objectives, or motives, as one issued by a government, sovereign, organisation or person.' Earlier this year I created a manifesto for my business for the next ten years and by sharing it with peers, colleagues and team members, I received a greater sense of connection with those people. A manifesto sits behind your mission statement or key targets, in actual fact it gives reasoning why these numbers or objectives are so important and an insight into your way of thinking. If for no other reason, put your heart and soul into a document that makes a statement on:
Who you are.
What you stand for.
What you want to achieve.
Action steps you believe are required.
This act is a wonderful way to clarify your thinking. If you would like to read my manifesto just send me a message on Facebook or Linked In and I will be happy to share it with you.
THE WRAP UP
If anything I have written here has struck a chord with you, please contact me and I would love to chat with you to discuss how you can connect better with your target market or audience. At the end of the day, I want to have meaningful conversations with people who want to make a dynamic difference in the people that they connect with on a day to day basis.
Finally, stop communicating and start connecting!
Comments