SETTING NEW GOALS FOR THE NEXT SIX MONTHS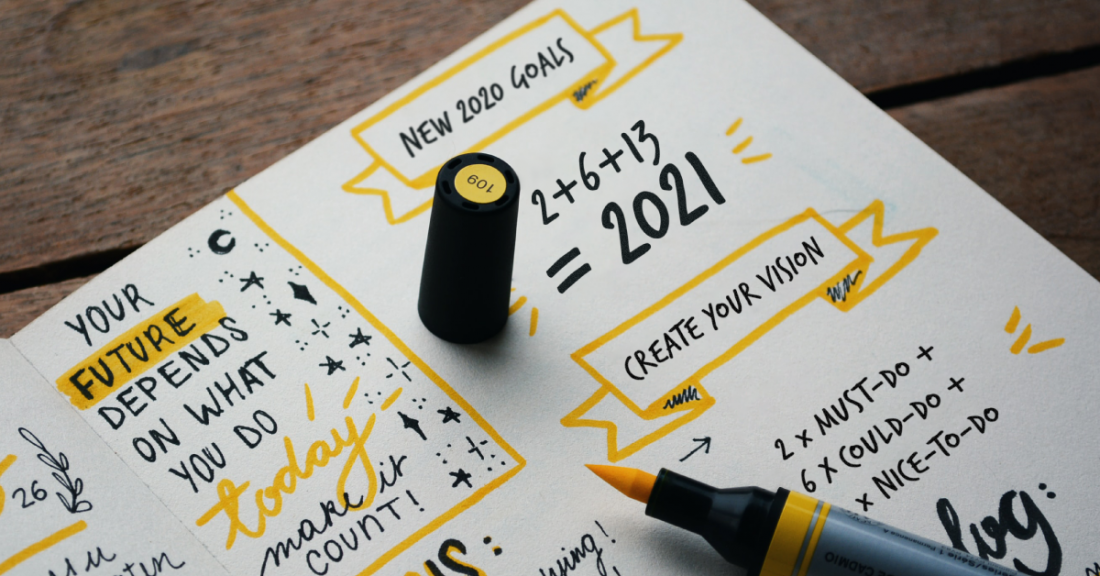 With the halfway mark of 2020 fast approaching, now is the perfect time to reset your goals for the next six months. In an extraordinary, unbelievable and uncertain first half of 2020, it's time to take back some control in life. To reset for the next normal and create your vision for the rest of the year.
How would you feel if you came to the end of 2020 and finished it off not on a high as such, but with real momentum to carry you through 2021? What would that look like for you?
Here is a quick goal setting formula to create momentum for 2021.
2 + 6 + 13 = 21
What does it really mean for you?
2 x MUST-DO GOALS: Two major goals you want to achieve in the next six months. One could be a personal goal and one could be a professional goal.
6 x COULD-DO GOALS: These are the goals that would be great to achieve, but not critical to achieve in the next six months.
13 x NICE-TO-DO GOALS: These are the nice things to accomplish before the year ends. Those great milestones you can tick off.
---
HOW WOULD YOU FEEL IF YOU CAME TO THE END OF 2020 WITH REAL MOMENTUM TO CARRY YOU THROUGH 2021?
---
Here is my list …
My 2 x MUST-DO GOALS
1. Launch my GoalDriver Diagnostic Tool
2. Become 78 kilos (I have been doing a little COVID carb-loading)
My 6 x COULD-DO GOALS
1. Refresh my studio look
2. Extend my UK Virtual Leadership Program into 2021
3. Book another ten virtual or in-person presentations to finish off my year
4. Conduct a Passionate Life community webinar
5. Take two, one week holidays with Kristine and the girls
6. Organise my Speaker Mastermind Retreat
My 13 x NICE-TO-DO GOALS
1. Travel to Queenstown for a personal break
2. Present on a stage for a group
3. Write a new book
4. Play three games of golf
5. Walk 20 kilometres in a day
6. Clean out my wardrobe
7. Learn how to fly my drone
8. Set up and revamp my new office look
9. Spend a four day weekend with Kristine in Bryon Bay
10. Go to a gin making course
11. Read six more books
12. Visit my favourite restaurant in Melbourne
13. Review the sketchnote handbook and practise
What goals do you want to achieve in the second half of 2020?

---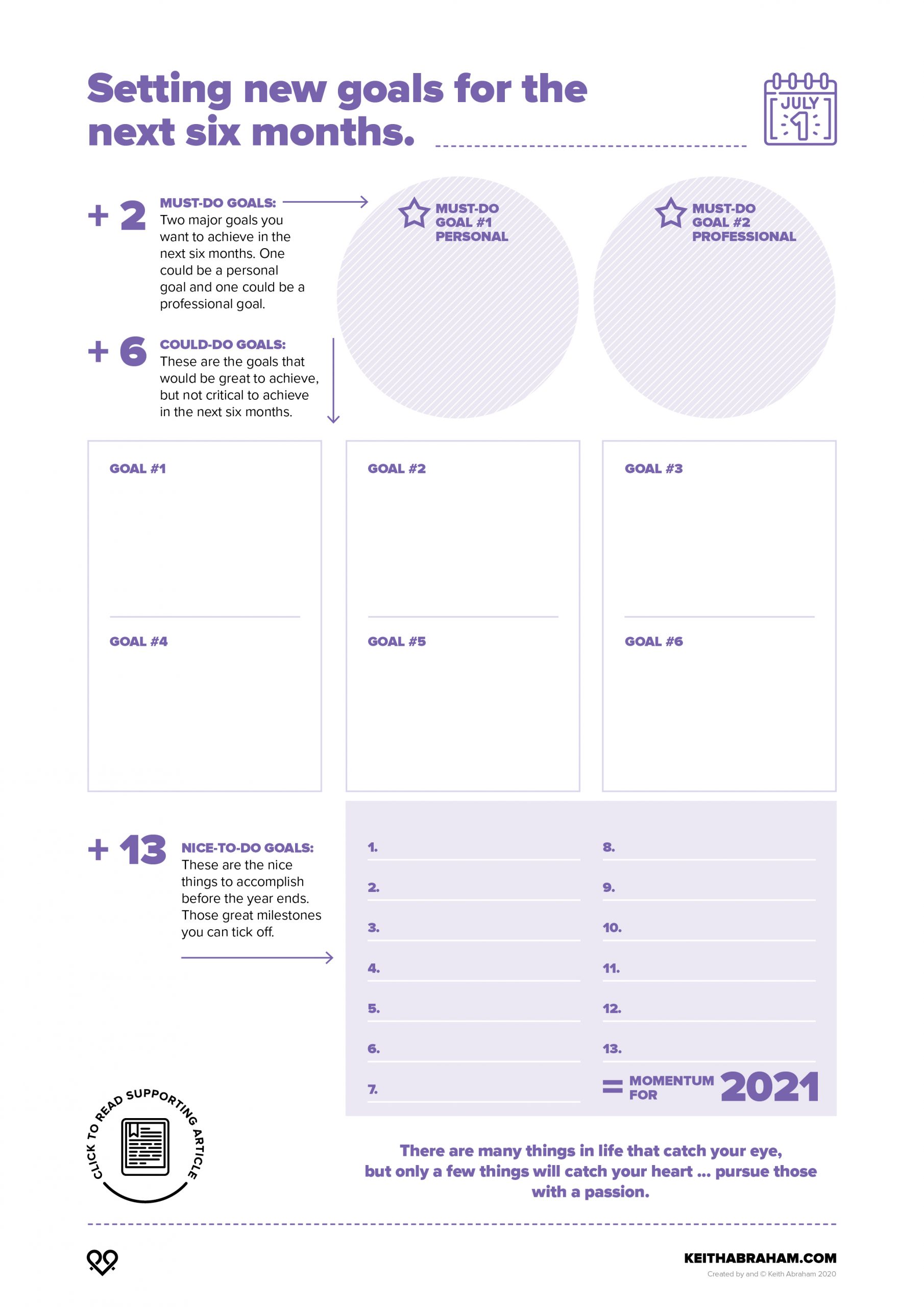 Comments