S.M.A.R.T. GOALS DON'T WORK!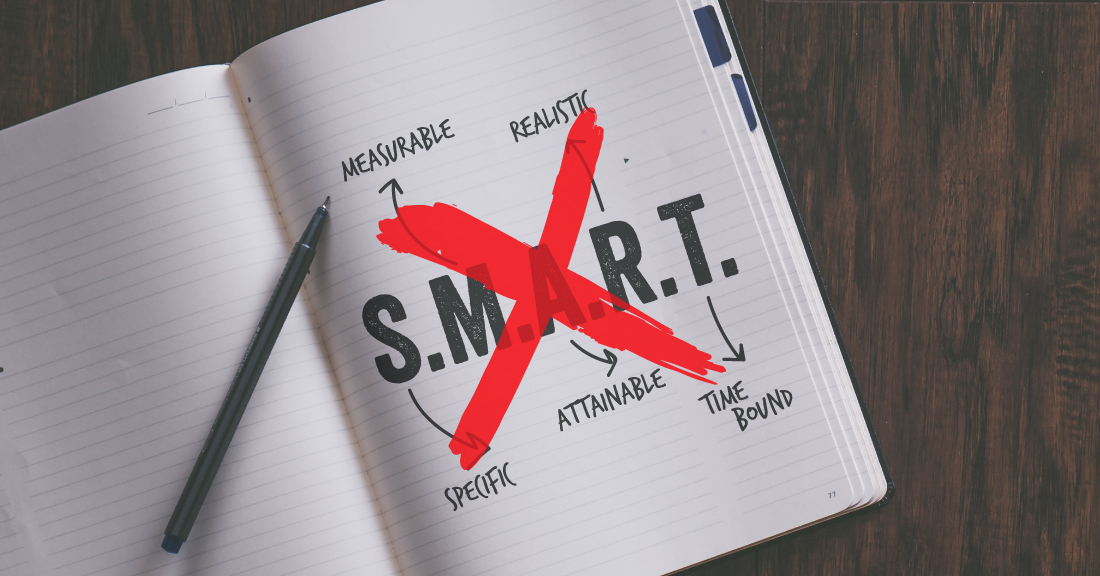 After 32 years of being a student of the goal setting process, here is what I do know … S.M.A.R.T. goals don't work! They may work for companies, but they don't work for people.
The world that you and I do business in has changed. Our understanding of human peak performance and how to get the best out of people has totally evolved and yet how people are taught to set and achieve goals has not. We have moved on, we are better educated, more astute, have more demands placed on our focus. So we need faster better and more congruent ways to set and achieve our goals.
---
OUR UNDERSTANDING OF HUMAN PEAK PERFORMANCE AND HOW TO GET THE BEST OUT OF PEOPLE HAS TOTALLY EVOLVED …
---
The last time the goal setting process was revamped was 37 years ago, November 1981 Spokane, Washington. George T. Doran, a consultant and former Director of Corporate Planning for Washington Water Power Company, published a paper titled There's a S.M.A.R.T. Way to Write Management's Goals and Objectives.
Since then, the way people are taught how to set and achieve goals has not changed, until now. Just to put this into perspective, when people first started talking about S.M.A.R.T. goals 37 years ago …
Margaret Thatcher was Prime Minister of England.
Ronald Reagan was President of the USA.
Malcolm Fraser was Prime Minister of Australia.
The first mobile phone to be mass produced was displayed—the Motorola DynaTAC 8000x with 30 
 minutes of talk time, ten hours to recharge, memory to store 30 numbers, and cost US$3,995.
The box office blockbusters were Raiders of the Lost Ark, Chariots of Fire and Nine to Five.
IBM released its first PC with Microsoft MS-DOS.
---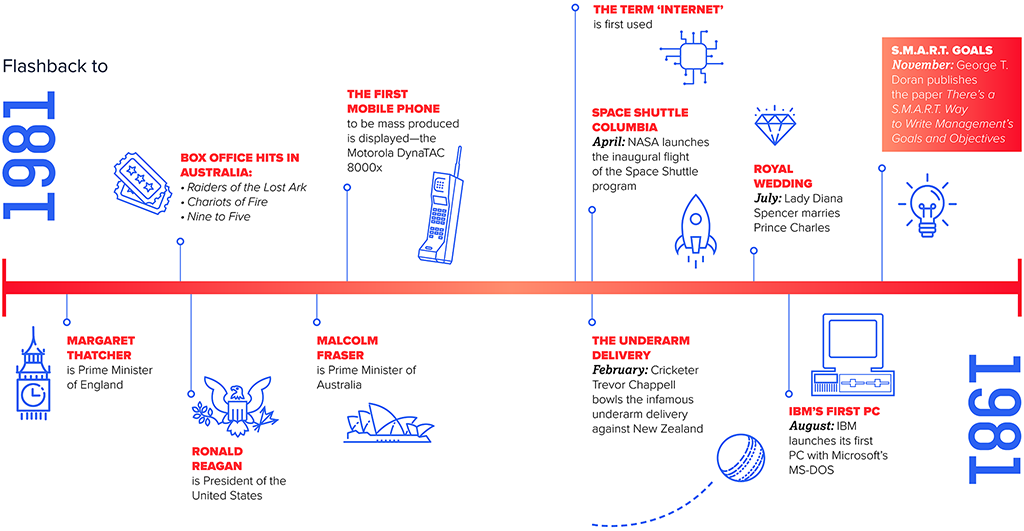 ---
Whoa!
Why would you and I want to use a process that is 37 years old?
The other reason I believe S.M.A.R.T. goals are past their use by date is that you and I experience a range of emotions. There are over 128 different emotions we can all experience. What I have discovered is that when you tap into your emotional drivers you unearth an untapped reservoir of personal drive. I believe it's time for a change in how we set our goals, focus on our goals and achieve our goals. So with this in mind, I went on a journey to see if there was a better, quicker and easier way to achieve goals. I discovered what I call the missing link.
---
I BELIEVE THS MISSING LINK IS THE EMOTIONAL CONNECTION …
---
In 25 years of working with people and their goals, I believe the missing link is the emotional connection that true goal alignment only comes when you know how you want to feel, think about what you want to achieve and then do what is required to make it come true. Why would logical, intelligent people set a goal that is important to them and will bring them a better result, only to then procrastinate about taking action, having to negotiate each step of the way with themselves? The reason is that they don't have an emotional connection to it. Find you emotional driver, that reason WHY and all of sudden discover your unfair competitive advantage.
---
Extract from Keith Abraham's GoalDriver eBook, Discover the Missing Link to Massive Achievement in Life and Work, download your free copy to continue reading here.
Comments