NOW IS THE TIME TO REFOCUS
With the ever-changing circumstances of how we live and work happening around us, I thought I'd share a quick video focused on the power of taking time to refocus.
Watch above to hear the five things we need to focus on now more than ever before, plus my suggestions on how to do that for yourself personally and professionally.
I also share what I will be covering on Friday 27th's webinar Conquer The Crisis, which is focused on mindset.
The mindset we need, the goals we need to set and how to remain engaged in challenging times. Register now to join myself and seven of Australia's best speakers as we assist individuals and business owners navigate the crisis and gain clarity on what to do next!
Take care and I look forward to you joining me on Friday, 10am.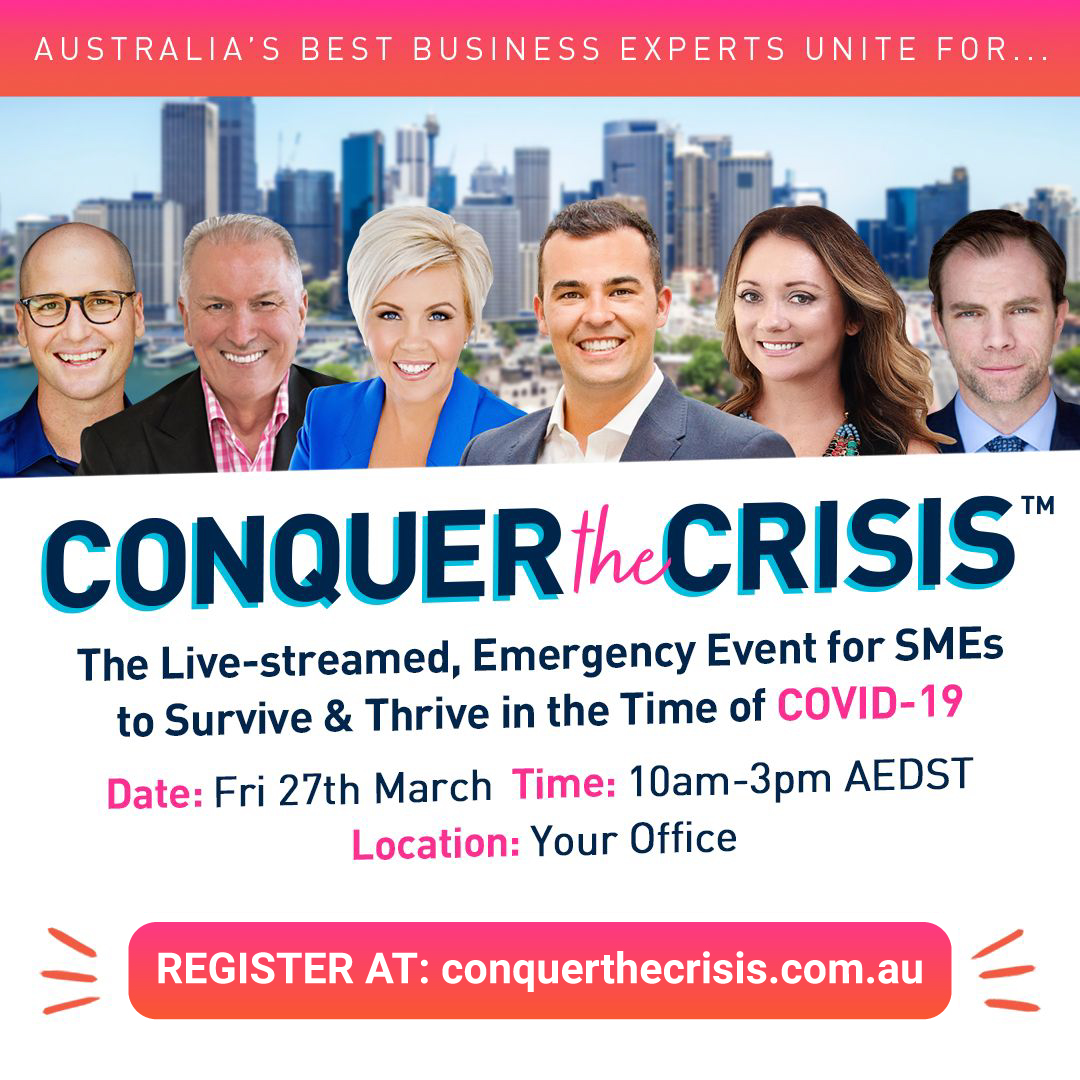 Comments