DO YOU NEED 3 PLANS TO ACHIEVE YOUR NEXT GOAL?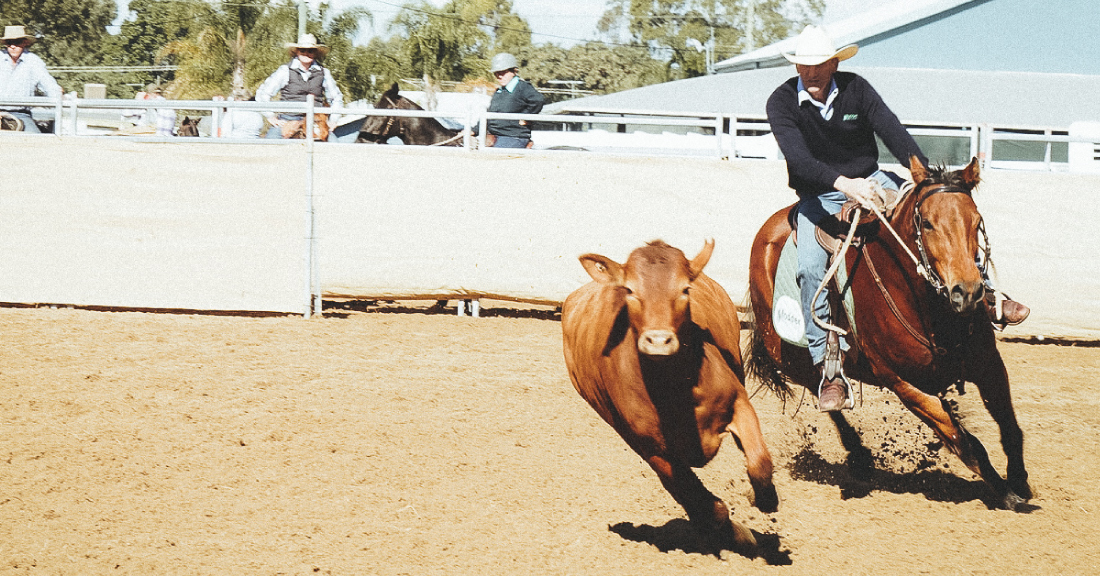 Last week I spent a few days with my brother Bill. He lives on a farm the other side of Texas, this side of Goondiwindi. Bill buys hay for farmers, fattens up beef cattle and is a great horseman who does campdrafting on weekends (pictured). One evening, we were chatting over a couple of beers about life, the universe and everything in between, when the topic of mentors came up. Funnily enough, both Bill and I have a mentor called Jack.
His mentor Jack, has taught him how to pick the right cattle, how to fatten them up and when the right time is to sell. My mentor Jack, has taught me how to have an intensity of focus, rather than trying to do ten things well, focus on doing one or two things exceptional and become famous for them.
I particularly liked the advice Bill's Jack gave him …
---
YOU SHOULD ALWAYS HAVE THREE PLANS. ONE IN EACH OF YOUR FRONT TWO POCKETS + ONE IN YOUR BACK POCKET, JUST IN CASE!
---
Jack makes a great point. All too often we look to achieve a goal with one plan and hope it is the right one—we don't plan for the challenges that may happen if something doesn't go to plan. When this happens, it zaps all the energy out of the individual's pursuit of their goal, and in some cases, people give up with the excuse that it was too hard or it wasn't meant to be.
So, what could your three plans look like?
Plan #1: Everything is perfect, all the cards fall your way and the universe is in alignment, what does that plan look like?
Plan #2: What are three to five challenges that could present themselves as you pursue your goal? How would you deal with these challenges if they arise? What steps would you take to counteract their impact?
Plan #3: What is most likely going to happen? What are you going to do to create great momentum? What is one challenge you need to be ready for as you work towards achieving your goal? This plan is a combination of #1 and #2, with perspective and prepares you for a couple of different scenarios.
Which is the right plan for you?
The one that gives you the best options to succeed in the best way possible. Just doing this activity of creating three plans, equips you mentally, physically and emotionally to achieve your next goal.
Comments