IF YOU WERE A SUPERHERO, WHAT WOULD YOUR POWER BE?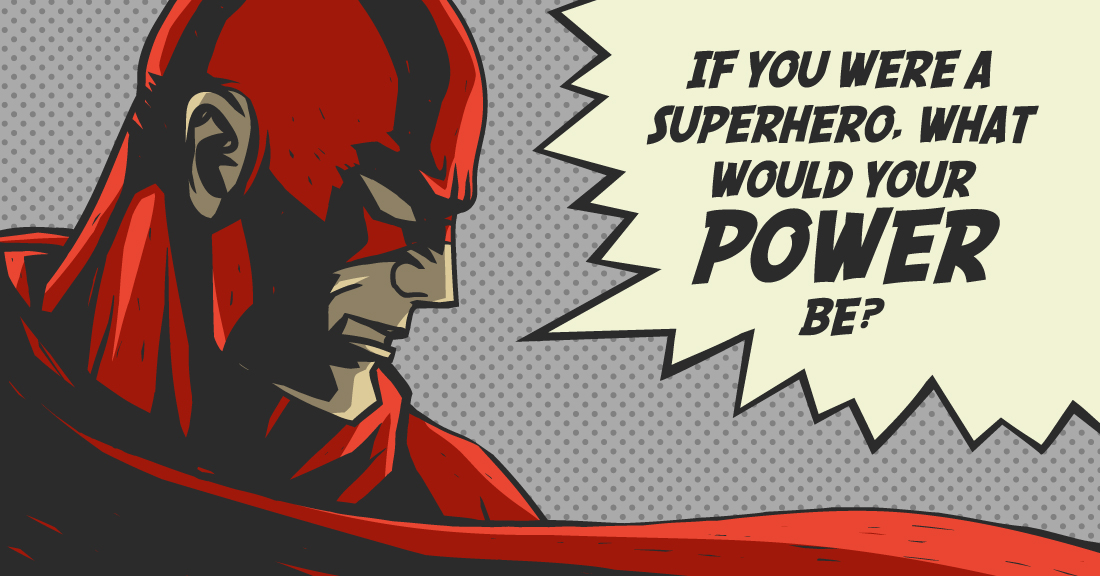 Here's a left field question and no, I wasn't drunk when I wrote this! If you were a Personal Development Leader Superhero what unique ability super power would you love to have?
Would it be the ability to not let negative people affect you?
Would it be the trait to remain focused on your goals when there are so many distractions around you?
Would it be that you had supreme self-confidence to try anything knowing you could not and would not fail? Or the ability to remove doubt from your mental make up?
Would it be the power to say kind words, encouraging people to give them the confidence to try again?
Would it be the ability to have an unwavering tenacious mindset?
Or that you could heal the mental hurt of those people around to you?
Would it be the power to bring people together so they could cooperate or see the other person's point of view to become more understanding?
Share with me on the comment below with the unique personal development superhero ability you would love to have!
Comments