CHANGE YOUR LIFE IN 63 DAYS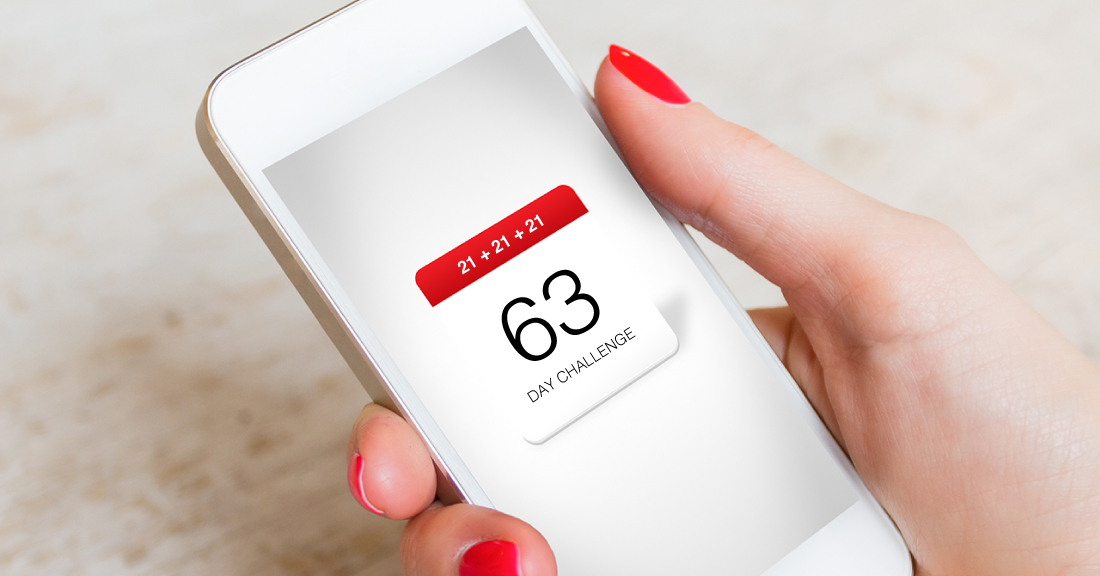 Now is the time to pick one habit or ritual you want to make part of your DNA.
What is one habit you know will assist you in becoming the best version of you? What is one skill, quality, characteristic or mindset that you want to have as part of your life?
Here's what I know …
It takes 21 days to create a new habit.
It takes another 21 days to strengthen your resolve to embed that habit so your poor habits cannot overpower it.
It takes a final 21 days to make your new habit part of your DNA forever.
With this process, at the end of 63 days you will have forgotten about the old habit.
---
WITH THIS PROCESS, AT THE END OF 63 DAYS YOU WILL HAVE FORGOTTEN ABOUT THE OLD HABIT.
---
Now don't expect perfection, focus on being consistent. Turn up every day and be deliberate about doing it every day for 63 days without a break. It is ok if you are not great at it, just turn up. The world will make space for someone who turns up every single day, with that one intention you will become masterful over time.
Comments