CAN YOU ACHIEVE 20 GOALS IN 10 WEEKS?
As we get close to the end of the year, it's time to focus on what actions you need to take in the next 2 months to set yourself up for the next 12. It's time to Reset, Recalibrate, Review and Refocus.
Here is your challenge if you choose to accept it! Set 20 goals you can achieve in the next 10 weeks. Push through the year we've had and move towards what you are passionate about and what you want.
Challenge accepted?
Download the worksheet (below), share it with your team and family and get creative!
---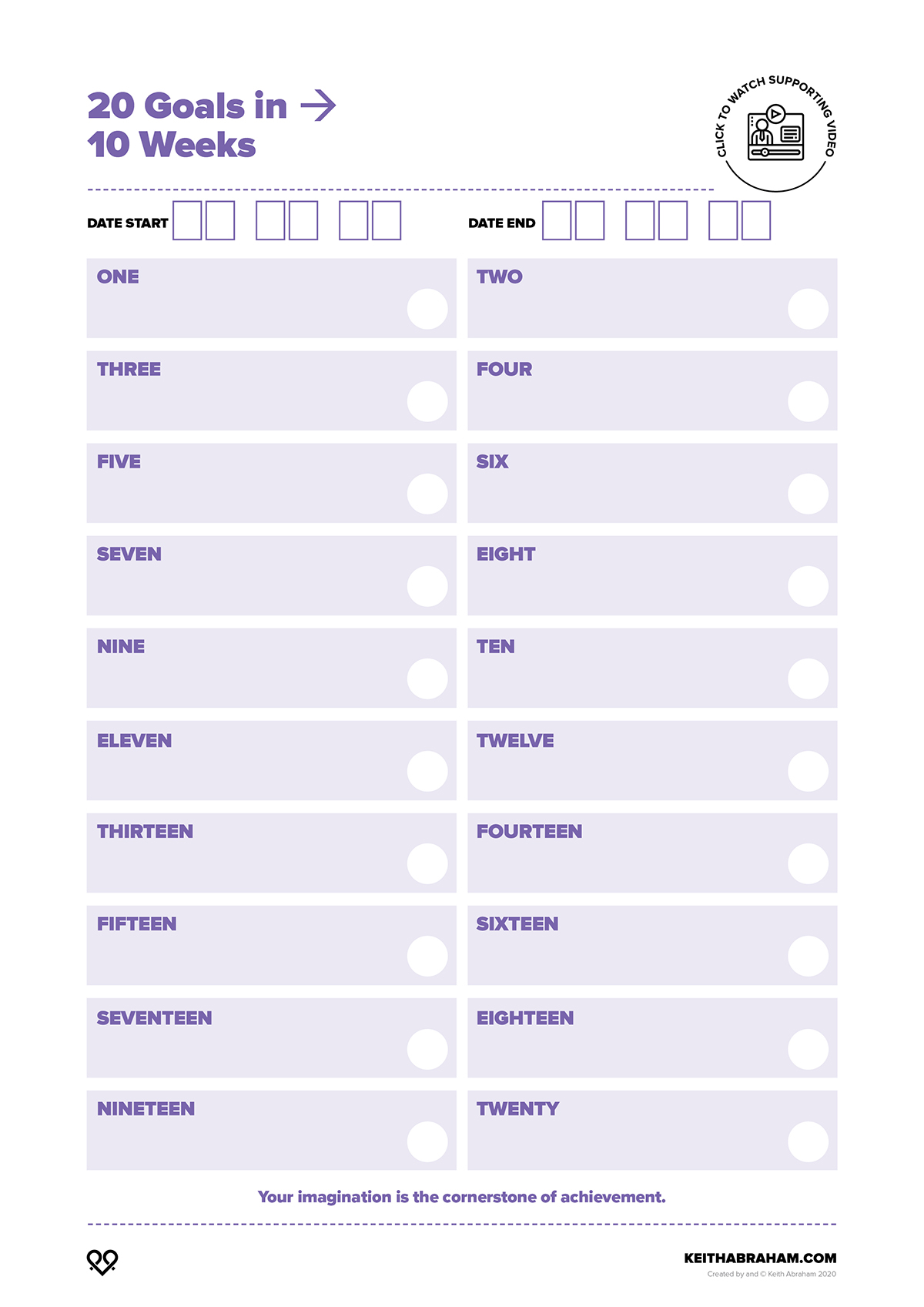 Comments