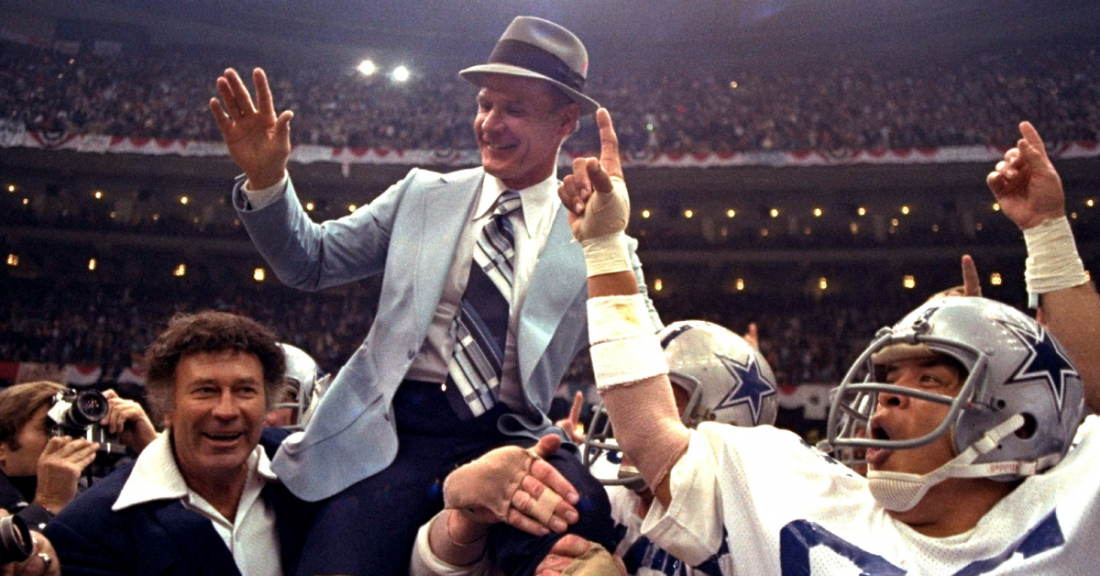 Photo: Coach Landry, New York Post
---
In crazy, uncertain and challenging times it is wise to have a coach or a mentor you can turn to, to share and to test your plans with, as you move forward. Every time I have wanted to go to the next level, think beyond my current thought process, I have turned to one of my coaches or mentors.
I love the quote from American professional football player and coach, Tom Landry. He was the first head coach of the Dallas Cowboys—a position he held for 29 seasons. During these 29 years from 1960 to 1988 he had 20 consecutive winning seasons. Coach Landry won two Super Bowl titles, five NFC titles and 13 divisional titles.
---
A COACH IS SOMEONE WHO TELLS YOU WHAT YOU DON'T WANT TO HEAR, WHO HAS YOU SEE WHAT YOU DON'T WANT TO SEE, SO YOU CAN BE WHO YOU HAVE ALWAYS KNOWN YOU COULD BE.
---
Who is playing that type of role in your life at the moment?
I have had a number of great coaches and mentors over the past 40 years in cricket; horsemanship; wealth creation; career; business building; marketing; speaking skills; photography; golf; leadership; relationships; parenting; marriage and how to be a good human.
The reason why most people never tap into their real potential is they don't believe they need it, too proud to ask for assistance, their ego gets in the way of them being vulnerable enough to ask, or they believe they can figure it out all by themselves. The one thing I have learnt from working with so many coaches and mentors over the years, is that they don't give you the answers—they give you a different frame of reference to look at the opportunity or challenge in front of you.
It is this frame of reference, that is the key. How do you ever expect to take advantage of a new situation when you are trying to apply an old set of beliefs, mindset or strategy to it?
So what type of coach or mentor do you need right now?
Comments