ARE YOU CHANGING YOUR LIFE?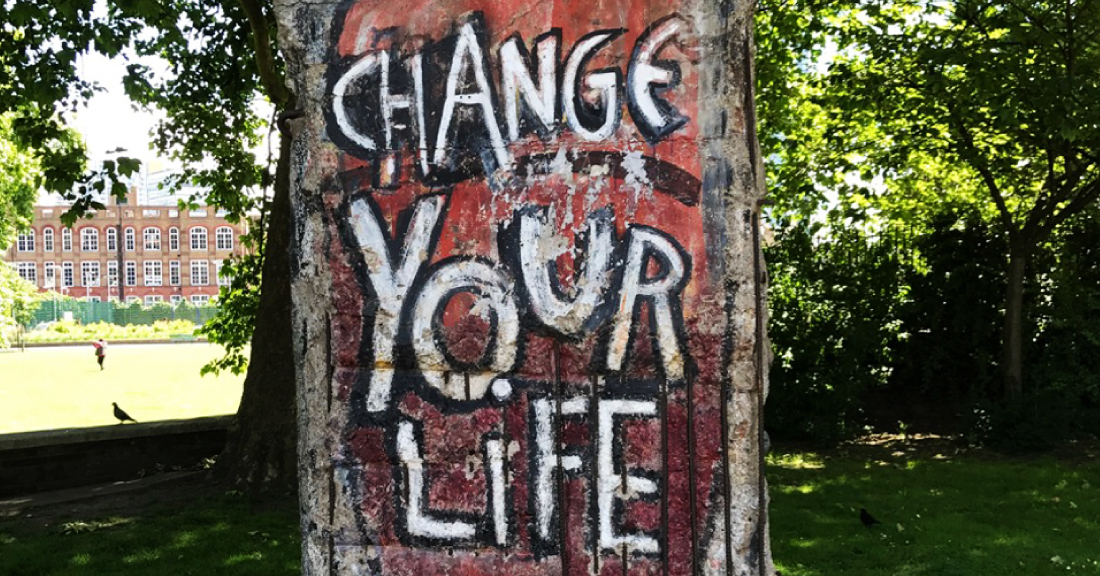 Last week I was in London working with clients and on the Sunday I decided to visit the Imperial War Museum.
As you enter the museum, to the right hand side there is a single panel from the Berlin Wall with the original message still on it, "Change Your Life", pictured above.
It is a great message, reminding us that if you really want to achieve different results, you need to do things differently. If you want to change your life, you need to change your mindset. Any change must start with a new thought attached to a big enough reason WHY you need to or want to change.
If you could change anything in your life right now, what would it be? Why is this so important to you? What daily ritual do you need to undertake to make that change a reality and sustainable?
 
Change is never easy, however anything worthwhile is always going to be a challenge.
LEAN INTO YOUR CHALLENGES!
Comments