ALL IT TAKES IS ONE DECISION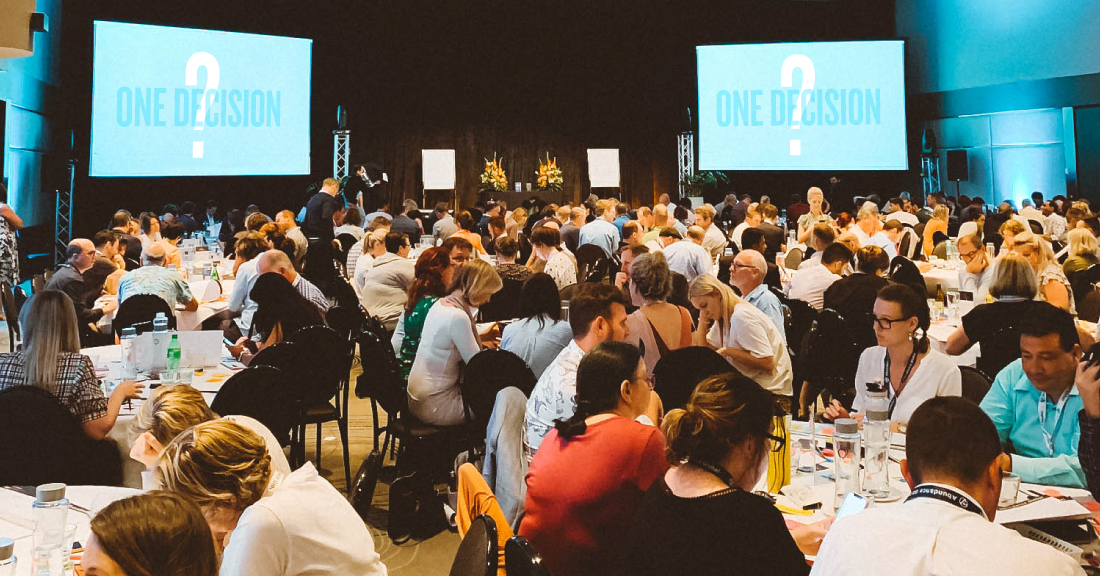 I recently presented to 350 entrepreneurs and business owners, where I walked them through my 9-part GoalDriver Formula. A process to align people emotionally, mentally and physically to their goal. This then enables them to become connected, compelled and committed to their goal. It's a process that takes 20 minutes to walk through, but the payoff is massive.
Shortly after the presentation, I received this email from one of the attendees …
"Surprisingly, the most important message was to decide! I know that seems so obvious, but I drew an absolute distinction between hoping and wishing for a goal to come true and deciding! Your systematic approach, which looked at success factors, suddenly showed up the elephant in the room in some aspects of my life, I had not decided to be successful and achieve what I wanted to achieve."
---
SURPRISINGLY, THE MOST IMPORTANT MESSAGE WAS TO DECIDE!
---
So what goal do you need to decide you really want to achieve in 2020?
Comments