6 STEP GOAL SETTING PROCESS
You may not need to have a lots of goals right now, but you do need one key goal to focus on and create momentum into 2021. What's your number one goal? It can be personal or professional, but one that is meaningful, that matters and will make the biggest difference to your life when you achieve it.
On this video, I share my 6 Step Goal Setting Formula, to help you set your number one goal and map out the pathway to achieve it on the worksheet below, download here.
---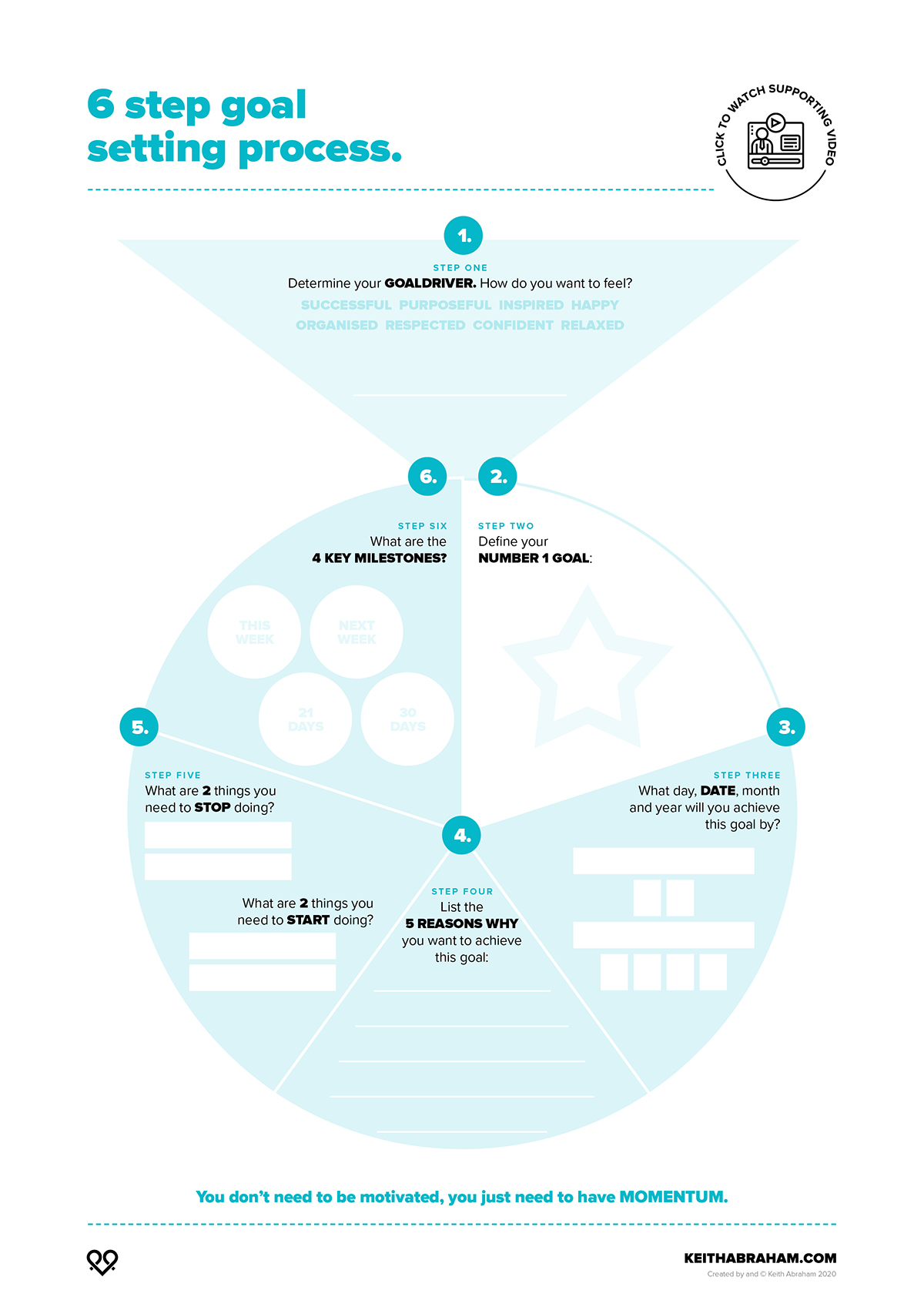 Comments