12 QUESTIONS TO REKINDLE YOUR PASSION, PURPOSE + POWER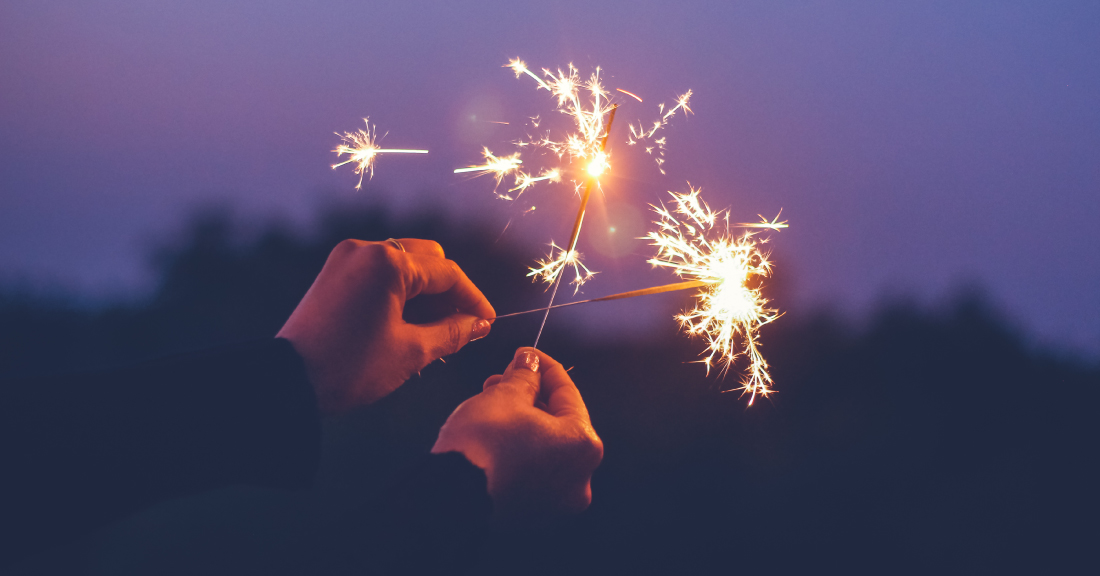 Over the last 22 years of speaking at conferences, one of the most common comments I get is …
I DON'T KNOW WHAT MY PASSION IS.
It's one of the big questions some people struggle to answer, so I created the 12 questions below to assist you in discovering or rekindling your passion.
---
Rekindling your passion, purpose + power
What do I love to do?
What do I need to do right now to get back control in my life?
If the money was handled, what would I do with my time energy and skills?
What is it that I don't want to be doing in my life right now?
Where is it possible for me to make great wealth or to create a legacy with my talent, skills and knowledge?
What do I need to change in my life in order to achieve all that I am capable of achieving?
What is the first piece of the puzzle I need to get organised to move forward?
What do I need to focus on in my business or job role right now?
If I had a heart attack and could only complete one work-related task per day, what high payoff activity would that be?
I'm 95 years old … Before I take my last breath, I've been given a wonderful gift, the ability to go back in time and talk to myself right now. I've been given this ability to help the person filling in this sheet of paper to be a better person, a better professional, a better leader and to help me have a better life. What advice would the wise 95 year old give to the person I am today? What was important? What matters? What counts? Answer two questions: i. What professional advice does the 95 year old have for me? ii. What personal advice do they have for me?
Who do I need to work with—either a mentor, coach or friend—to gain assistance from in my quest to live a purposeful, meaningful and productive life?
What do I need to do in the next 30 days to create momentum towards my new direction?
---
If you can feel like you have lost your energy and enthusiasm in your life, career or business, then answer these questions and reconnect with what is important, what matters and what is meaningful to you!
[ Download PDF worksheet version ]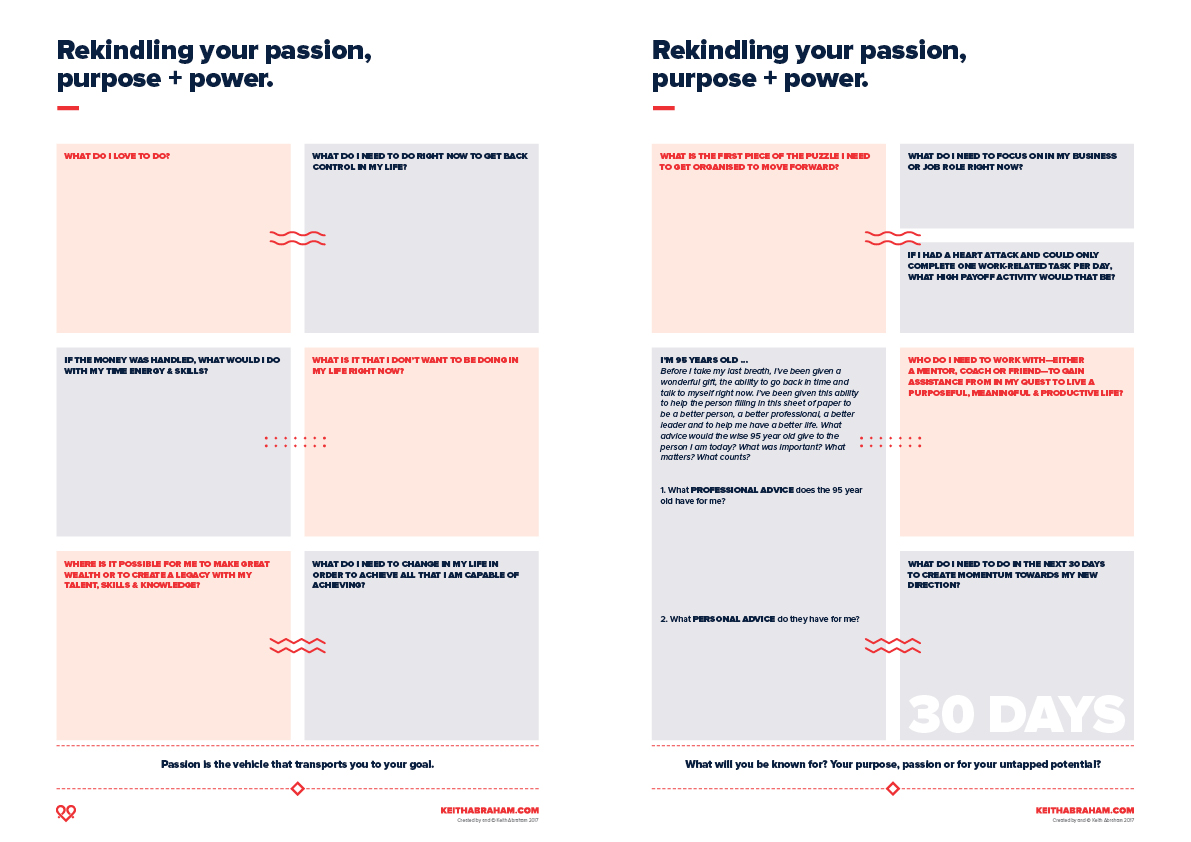 Comments